My whole life, I've been running late.
It's a little commendable, really. The consistency with which I am always late.
It comes from a few factors, including a) a fundamental misunderstanding of how time works, b) the tendency to avoid everything when things get stressful (i.e. time), and c) general life disorganisation which then makes efficiency in crucial moments impossible.
But after hearing about the strategy one professor uses to stop students being late, I'm terrified. Because while the prospect of being on time seems… silly, this professor's alternative is genuinely sickening.
HE MAKES THEM DANCE.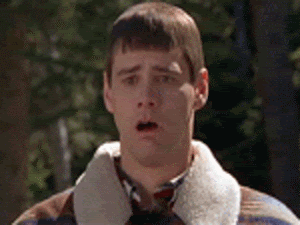 That's a punishment fit for an actual crime. Like stealing. Or vandalism. Not... lateness.
The professor's policy has started a conversation online, after a video of one of his students being subjected to his torturous punishment was shared on Twitter.
What's confusing, however, is that this student seemed to be... enjoying it.
My professor makes you dance when you're late to his class. This is college. pic.twitter.com/LL7hIOgESv

— vane (@_vvanee) March 26, 2018
Obviously the video went viral because... wut, so Brandon Goderich, AKA the dancing student, shared the story behind it.
The story was too good. Last week I found my old iPod full of high school jams!! That's where all my 305 inventory is stored and I even brought a Bose Bluetooth speaker so I can play it since I was late ????

— Brandon Goderich (@bgod91) March 27, 2018