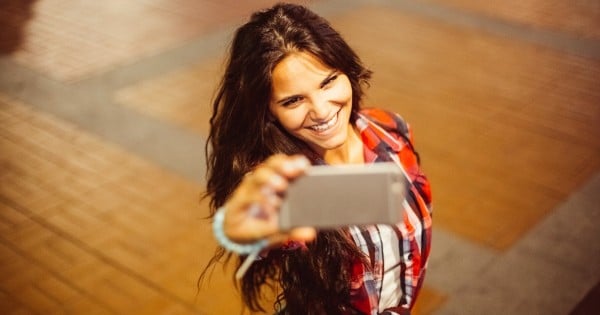 By Allison Phelan.
Narcissism is a highly-contagious disease. Me? I caught it young.
The core of an individual's self-worth should emanate from inside out, but with narcissism, it is instead split into a thousand cracked funhouse mirrors, none of which actually reflect the truth. I know because I've dealt with this my entire life—so has my immediate family.
 My first poem published with elephant journal, "
Where I'm From
," caused a massive, painful explosion in my family, but also a reestablishment of order.
A little backstory: my grandmother on my mother's side took her own life when my mom was 18. Most of my life, this was treated as a secret that no one was allowed to speak of. It was a painful burden to bear as a child, carrying my mother's pain and my own.
I often felt like my mother's pain leaked out in anger and fear towards me. I was 24 years young, and fresh out of rehab, when a psychiatrist pointed out a massive family issue—that my mom was leaning on me to be her mom, in place of the trauma and unmet needs she hadn't faced or healed from. She needed my praise and validation, much the way little kids crave that from their parents. In exchange for what she thought she needed from me, she gave me just that: praise and validation.
Watch our team perfect our selfie faces below. Post continues after video.
In my poem, I said none of this. While talking about the big abuses and traumatic events of my own childhood, here is what I did say:
"I am from anger and trauma and unspeakable things.
From the secrets (the family secrets).
I am from my Grandma's picture in a frame and how my mom told us she was 'sick.'
And then my cousin told me the truth.
[…] And the love mom didn't know how to give after a certain age.
So the objects and the guilt she gave instead."
The result of the poem being published, and specifically those lines, was several months of my mom not speaking to me and my dad shaming me for being selfish and unfeeling. Then two of my four sisters openly attacked me with hateful messages. One of them proceeded to point out the lines in the poem that she believed were good, acceptable and praise-worthy, mostly because they reflected positively on my father.