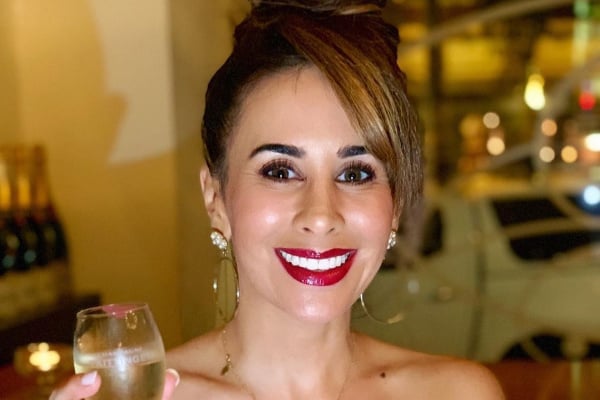 We've all heard the celebrity stories: baring it all to get careers off the ground. But with the advent of social media, is being near nude now the norm? Scroll through your feed and within a matter of milliseconds, you'll see everything from perky pecs to bountiful booties, leaving very little to the imagination. But what is the point of these photos? A showing of self-love, a sales pitch, or a subliminal signal for help?
I'm not sure if we'll ever know the truth, but here's my truth: when I did it, it sure as all heck wasn't for self-love.
Let me explain.
How to improve your daughter's body image. Post continues after video. 
Since I was born, I loved food. I was in the kitchen by the time I was three. (Okay, it was a fake kitchen but real to me).
When I was only eight years old, our family moved to Southern France, where this love turned into a passion. During that time, my parents announced their divorce, which started my loss of identity. As a young teen, I began a cycle of extreme dieting. At the time, being anorexic was 'cool', so much so that the goal was to eat so little that you fainted.