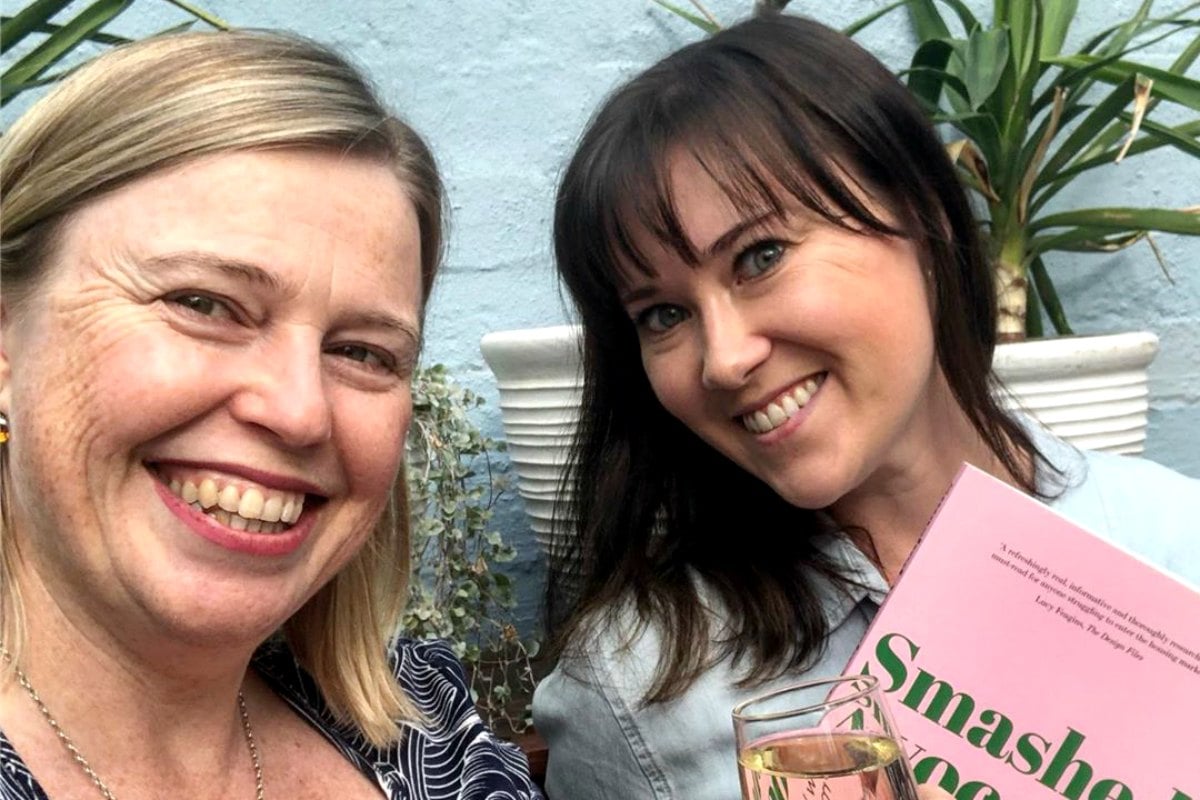 When Nicole Haddow hit 30, she got a harsh reality check. After living it up in her twenties, as one does, she found herself broke, in serious debt and living back home with her parents. In her new book, the hilariously titled Smashed Avocado, Nicole explains how she transformed her financial position and managed to crack into the property market. This is Part Two of her story.
You can read Part One – in which Nicole gets the long-awaited financial reality check she needs –  here.
When one person says, 'You know what, I'm actually going to start saving,' just watch the friendship dynamic change. It's like when your mate says they're going to stop drinking.
As soon as I started serious saving, this is how conversations about upcoming events would go: 'Nah, I'm going to pass,' I'd say. 'Are you serious? You can't miss this,' my friend would respond.
The Barefoot Investor shares his number 1 money saving tip for single women. Post continues below.
The problem was this happened every week. There was always something I absolutely had to go to. 'You won't meet anyone if you stay home,' my friends insisted. I didn't want to be alone, but if I was really going to reach my power-save target I couldn't go out all the time. Clearly I either needed to get comfortable being on my own or find friends who were prepared to do cheap nights in together. If I continued to go out for $300-plus weekends, I'd be ruined.
The hardest thing about saving isn't the actual saving. If we all agreed to do it together, we'd be loaded. The awful part is having people who aren't ready to do it themselves fight you every step of the way.
When you tell your friends that you're going to stop spending, what you're really saying is, 'I can't be your wing person when you want to go out.' It's probably going to put pressure on your friendships. When one person in a friendship stops spending so much, the other person might feel vulnerable because it shines a spotlight on their own spending habits. My friends kept asking me to come out for a while. But eventually the text messages stopped.
It's sh*t. It hurts, and it takes a lot of strength to realise that if people don't support your goals, they're fairweather friends. If they're not there when you start saving, they're absolutely not going to be there when your kid's teething, your partner's driving you up the wall or your mum's seriously ill. Good thing you worked it out now.
I know I could have gone out and said no to the drinks, but I wasn't moving in circles where moderation happened. Ever. Being the sober one is no fun when everyone's spinning around the dance floor and going back to a friend's house to drink more until dawn.