Weddings can be stressful, and at times it's tempting to blow the budget completely to create the perfect day. Luckily for you, Adele Martin CFP®, a Money Mentor at Firefly Wealth, has shared some tips on how to save money on your wedding day without guests even realising.
Create a budget tracker.
I highly recommend creating a wedding budget. The conversations can be sensitive, however if your parents are able to help fund your wedding find out how much they are going to contribute in the early days of planning so you can figure out how much you need to save.
Look at your personal budget to see if it's realistic for you to be able to save the amount needed within the timeframe. If it's not, see if you can reduce costs or push the date of the wedding to a time when you're more financially stable.
Planning a wedding is also a lot easier thanks to Mamamia's new podcast Hitched:
Download from your favourite app, the Mamamia Podcast app, from Apple podcasts or here.
Invest in a second-hand wedding dress.
There are many wonderful stores such as Stillwhite who connect buyers and sellers of second-hand wedding dresses. There are gorgeous designer dresses, dry cleaned and in great condition for a fraction of the price of a brand new gown.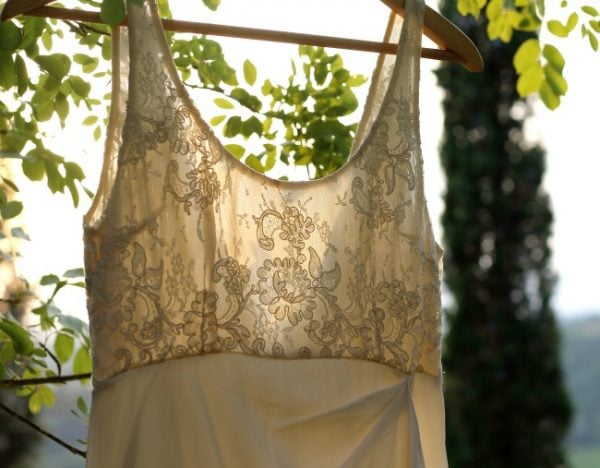 Be strategic with your flowers.
Buy flowers that can be used to decorate the ceremony and repurposed in your reception area. Choosing floral arrangements that are in season is substantially more cost effective.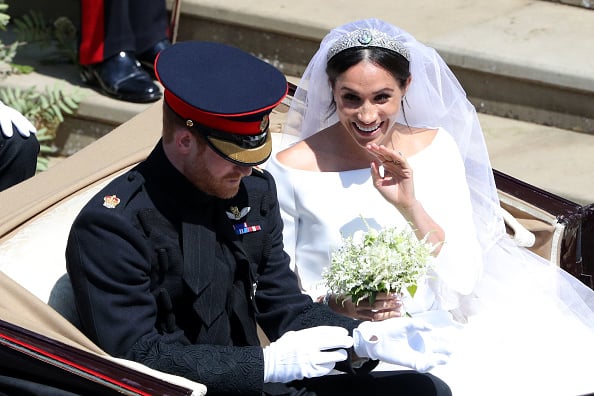 Offseason wedding.
Consider holding your wedding either during the colder months or on a weekday. A winter wedding can be beautiful and a weekday wedding can be beneficial, particularly if your ceremony or reception is held in a public area.
Most venues drop their prices during the off season and during the week. Be sure to give your guests ample notice though so they can ensure they have made the proper arrangements with their employer.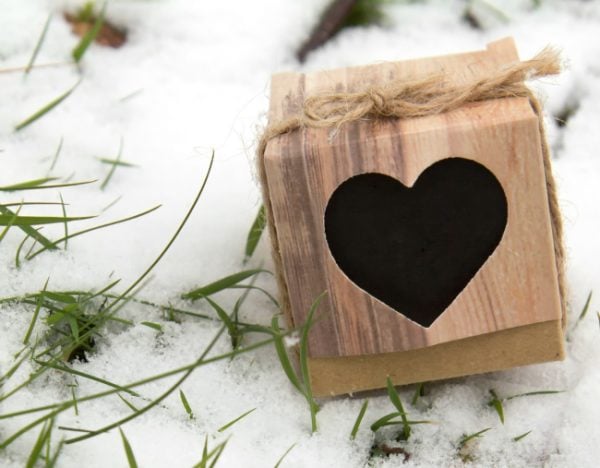 DIY decorations.
Decorating the reception space yourself is a great way to cut costs in the lead up to the big day. If you opt to rent decorative equipment, try to get on top of it well in advance so the prices will be more competitive. If you're buying, look on places like Etsy, eBay, Gumtree and Facebook buy/sell/swap groups.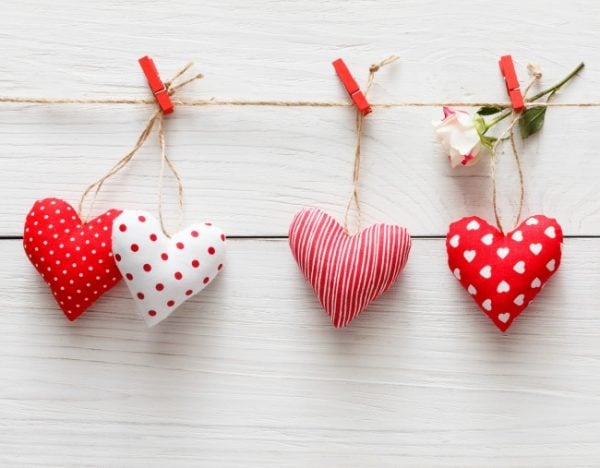 Consider a food truck.
The latest trend on the wedding scene is food trucks. Opting for a food truck will reduce catering and wait staff costs significantly.
Nathan from Bao Brother's Eatery says, "We definitely have seen an increase in people booking our trucks for their weddings and we now have weddings booked more than a year in advance … They get great food without the restaurant price tag."
Ditch wedding favours.
Did you know that ditching bombonieres can save you between $500 - $1000? I never had any at my wedding and no one noticed. But if you feel you need to have something sweet for your guests to take home, set up a lolly station with vases and lollies from Kmart and instruct guests to help themselves.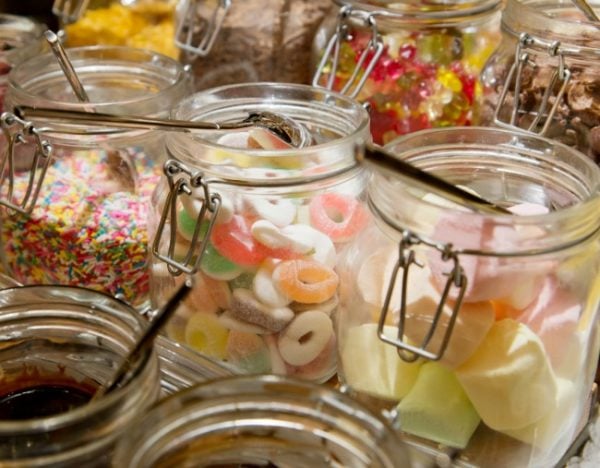 Consider a less formal setting.
A cocktail style reception over a formal sit-down meal is something a lot of venues offer at a lesser price. It's also a much more manageable and cost-effective option if you choose to organise the catering yourself.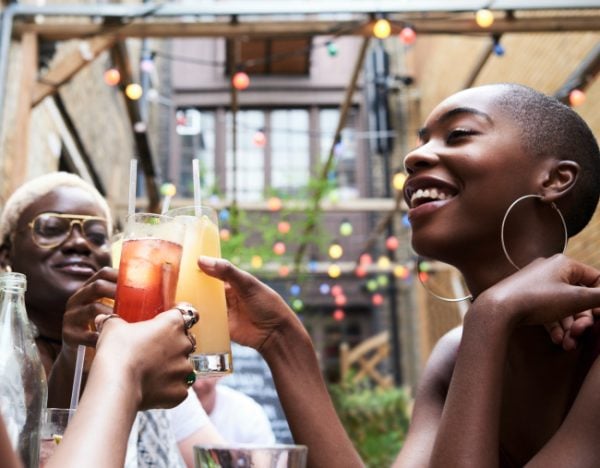 Take on the challenge of making your own cake.
Wedding cakes can eat into over $1000 of your wedding budget. If you're feeling up to the challenge, consider making it from scratch or buying a 'naked cake' from the bakery and dressing it up with flowers and icing.
There is a plethora of inspiration on Pinterest to inspire you, and numerous how-to guides on YouTube to give you tips.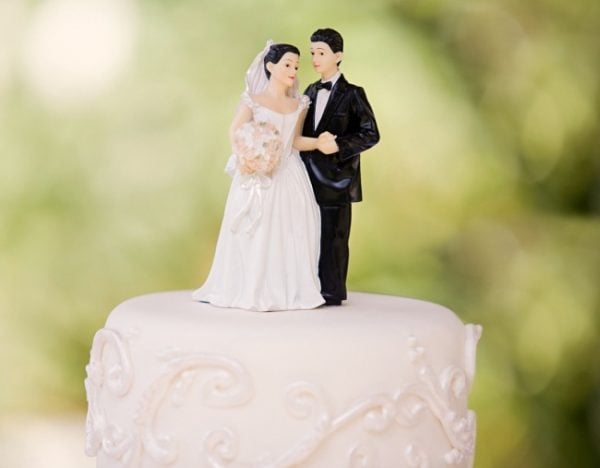 Save on invitations and save the date cards.
Shopping online for wedding invitations on places like Fivver or Vista print can save you hundreds of dollars. You should also consider sending e-invites for save-the-date cards, as opposed to hard copy invites. As an added bonus, this option will save money and it's better for the environment.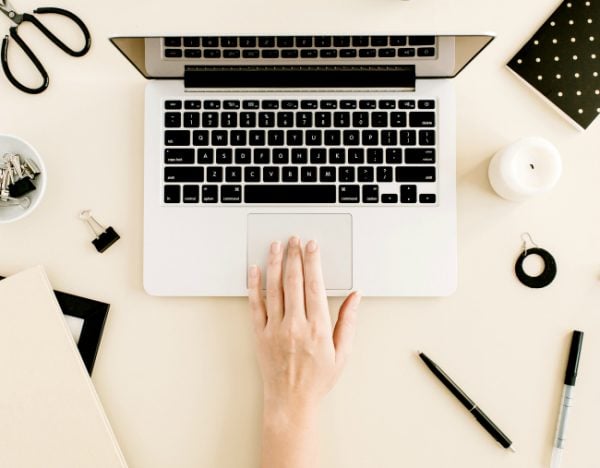 All in one.
Consider venues that have the ability to host both the ceremony and reception. This will save you on quite a few fronts, including eliminating the cost of transporting guests between places.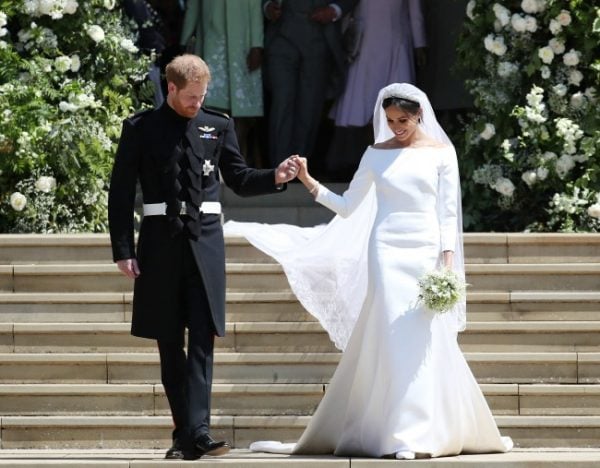 Choose jewellery as your something borrowed.
If you have any precious family heirlooms that are blue, consider using it as your wedding jewellery, as it will be both meaningful and cost-effective.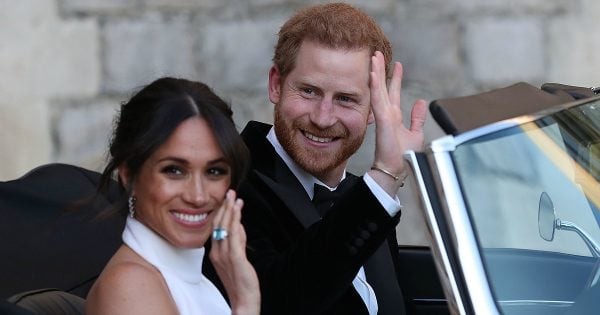 For more information on how to save for life milestones, head here.