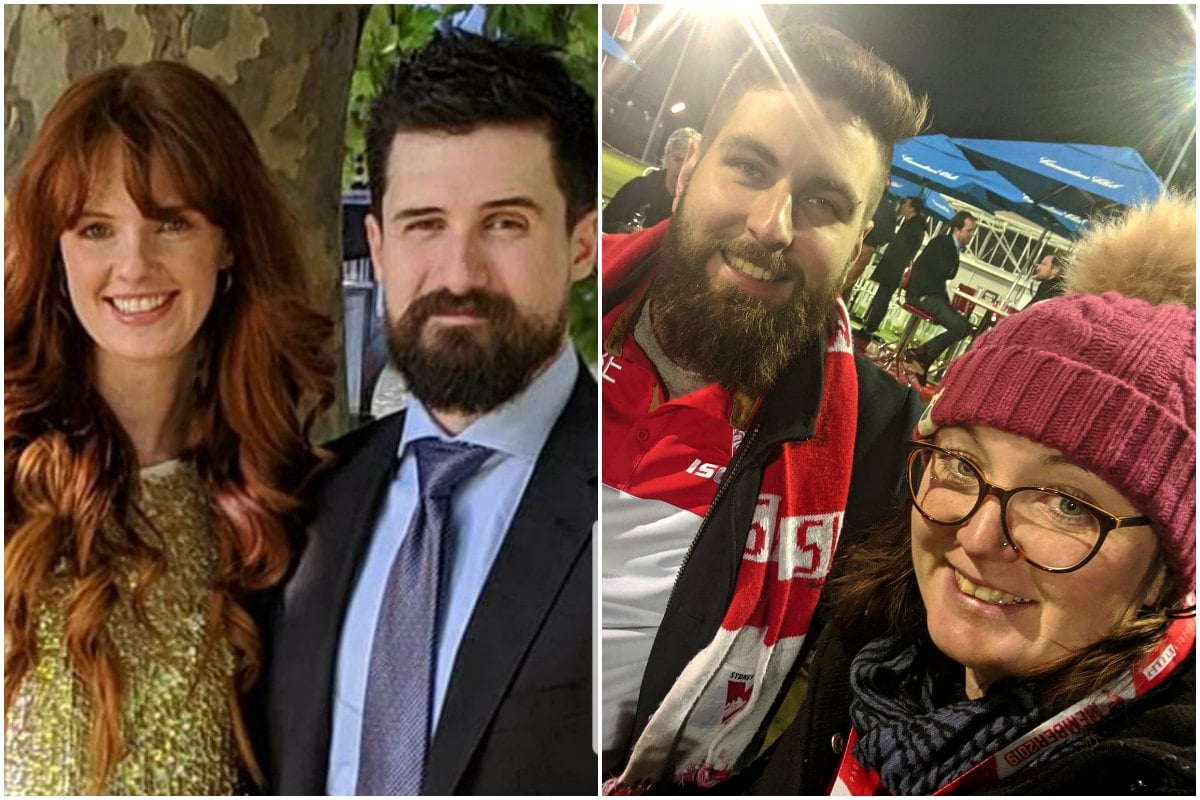 Money and financial stress can become one of the biggest sources of frustration, tension and worry in relationships.
That's why it's so important to talk about it openly and identify what each person's priorities are when it comes to both spending and saving for milestones such as weddings, having children, house deposits, holidays or other spendy purchases that make life sweeter.
While there's no one right way to do things, what is important is having a strategy to get there. And if you're not sure how, you can always ask for help.
Mamamia asked three couples to share their saving goals with us, from covering a maternity leave to saving for a house deposit, and detail what steps they've taken to get there.
To see how each couple is tracking, we've also asked My Budget founder Tammy Barton to share her expert tips on what they're doing right, and what they could do better to reach their savings goals quicker.
Tammy and Bob – Saving for a house deposit.
For Tammy and Bob, both in their 30s, their current money goals revolve around saving for a deposit on an investment property which will eventually become their family home, for them and their two children.
"Basically in our 20s we wasted all our money travelling and when we fell pregnant with my daughter, we just kind of panicked, and went 'How did we not think about actually setting ourselves up?'" she says.
"We're very much motivated to not spend too much excess money now."