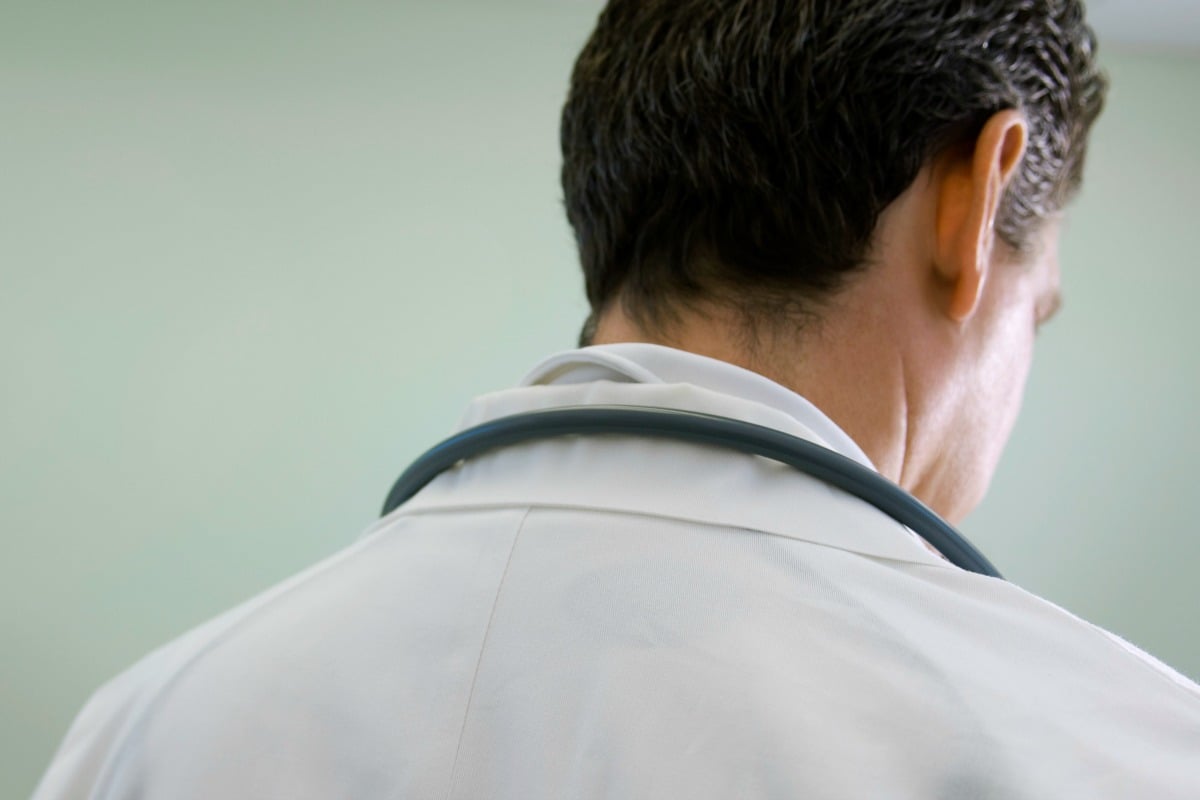 A doctor's waiting room is full of curious objects.
Old, yellowing magazines containing celebrity gossip of yesteryear.
Quirky children's toys, fake plants, interesting fellow patients for people-watching opportunities.
However, one woman's discovery during her latest visit to her doctor tops the list by far.
It was a note detailing the reasons behind one of the doctor's resignation. A fairly personal, and frankly bizarre reason at that.
The Illinois medical clinic had sticky-taped a notice to the glass that claimed the doctor had quit because "his wife would not allow him to work with a newly hired 'female' nurse".
…Huh?
Susan Rolens, a shocked patient of the doctor in question, couldn't believe her eyes on viewing the sign – sharing a photo of it on Facebook and describing it as "the most unprofessional thing" she'd ever seen.
But that wasn't all:
"I went to see my doctor, Dr Lupardus a few minutes ago to find this sign. I told the receptionist that this was the most unprofessional thing I've ever seen and asked who did this," she wrote on Facebook.
"The next thing I know, they are telling me I can't see my doctor's back up," she continued, adding she was allegedly instructed to "leave".
Rolen has since told Fox 2: "I thought it was unprofessional for a business to post something like that about a beloved doctor."
"I told them it was unprofessional and they asked me to leave the premises. I told them I needed my medicine refilled," she added.
The image has received hundreds of comments since her post, triggering a heated discussion between social media users surrounding who exactly is the unprofessional party in the situation.