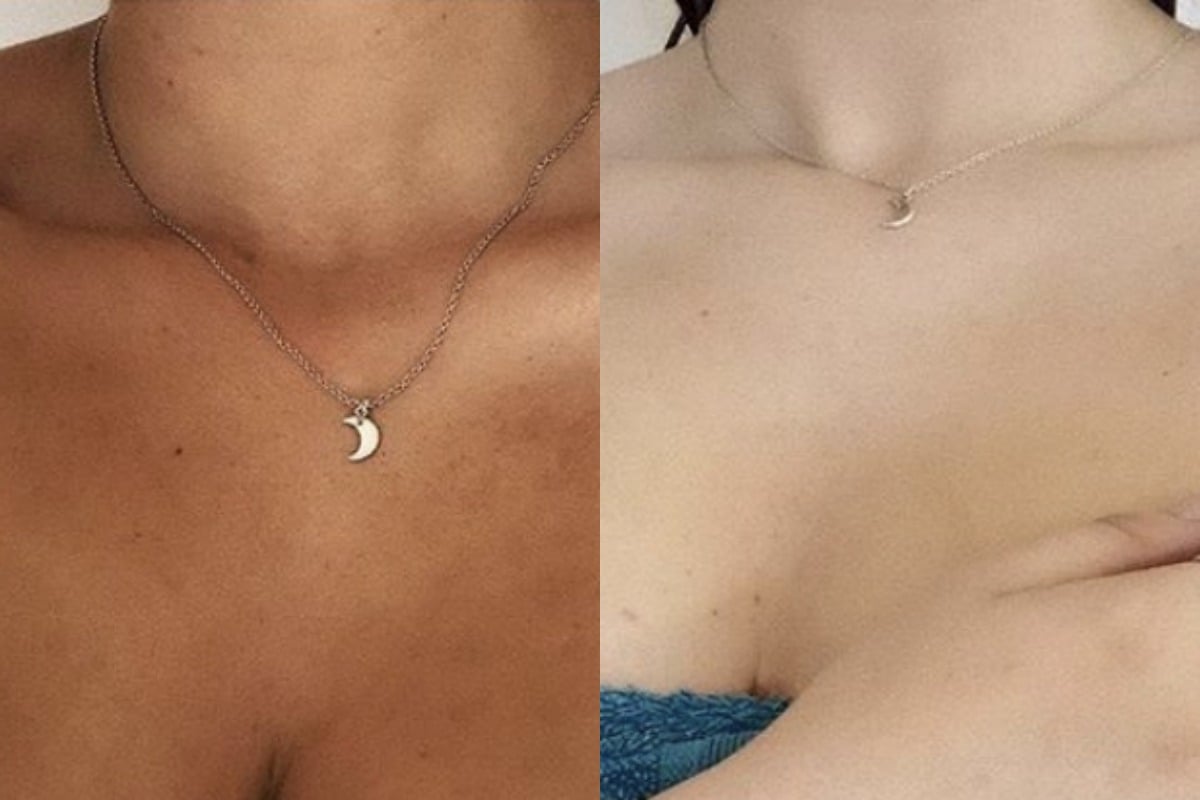 We're sure we're not the only ones who have a love-hate relationship with fake tan.
It's summer, so we all want to be tanned 24/7 and do it safely, but that means weekly applications of fake tan to remain consistently bronzed.
The only problem with that is… removing old tan before applying a fresh coat is a tedious task. And although there are plenty of products on the market, most of us still haven't quite mastered the art of removing fake tan, leaving us with patchy, old tan under the new coat.
Listen to Mamamia's podcast for your face, You Beauty, where hosts Leigh Campbell and Kelly McCarren discuss how to fake tan flawlessly. Post continues below.
Thankfully, the women in Mamamia's You Beauty Facebook group have come to the rescue.
They have offered up their best advice for how to remove fake tan, including their at-home remedies and favourite beauty buys on the market.
So if you, like me, need some help removing that dodgy week-old tan, do have a read below.
 

View this post on Instagram

 
"I leave it on a little longer than recommended and it literally washes down the drain." – Savannah.
2. Coconut oil. 
"I melt some coconut oil in a warm bath – soak in it for about 20 mins then gently scrub off. The oil breaks down the tanning agent so it comes off nice and easily! It also moisturises your skin beautifully to make your next tan look better for longer." – Tess.
3. A foot pumice stone.
"A foot pumice stone is like an eraser for fake tan on your knees, elbows, hands etc. been using this trick for years." – Courtney
 

View this post on Instagram