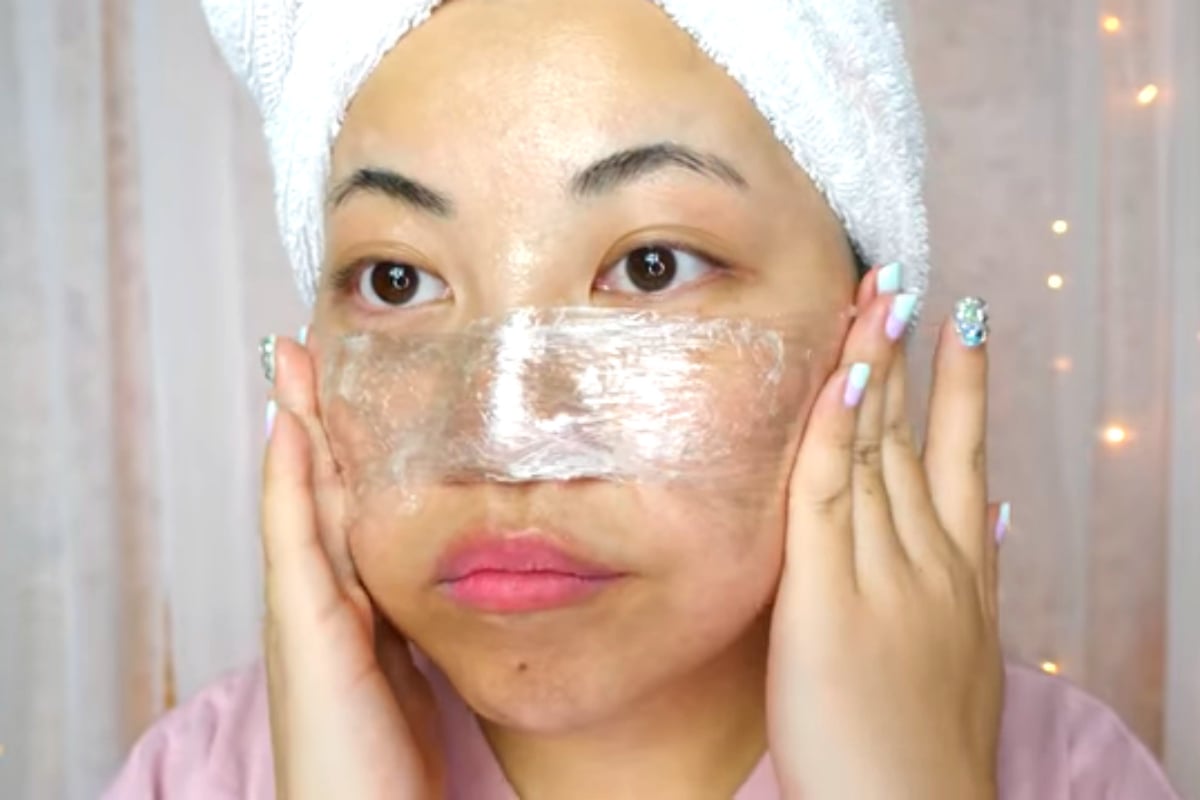 Anyone who lives with blackheads knows how frustratingly difficult they can be to remove.
Which is probably why we've seen beauty bloggers and internet forum users come up with dozens of weird and wonderful ways to get rid them.
The latest method comes from beauty YouTuber Fei, who uses Vaseline and plastic wrap to "melt" her blackheads overnight.
Watch Fei wrap her nose in plastic wrap:
In a video on her channel Hey It's Feiii, she shows her followers how she coats her nose and cheeks in a thick layer of plain ol' $4-a-jar petroleum jelly.
And then she covers her face in plastic wrap. And more plastic wrap. And then another layer just to be sure – being careful to leave a gap for her nostrils to, you know, breathe.
After going to bed and sleeping overnight with the jelly on her face, she starts the process of removing the blackheads.