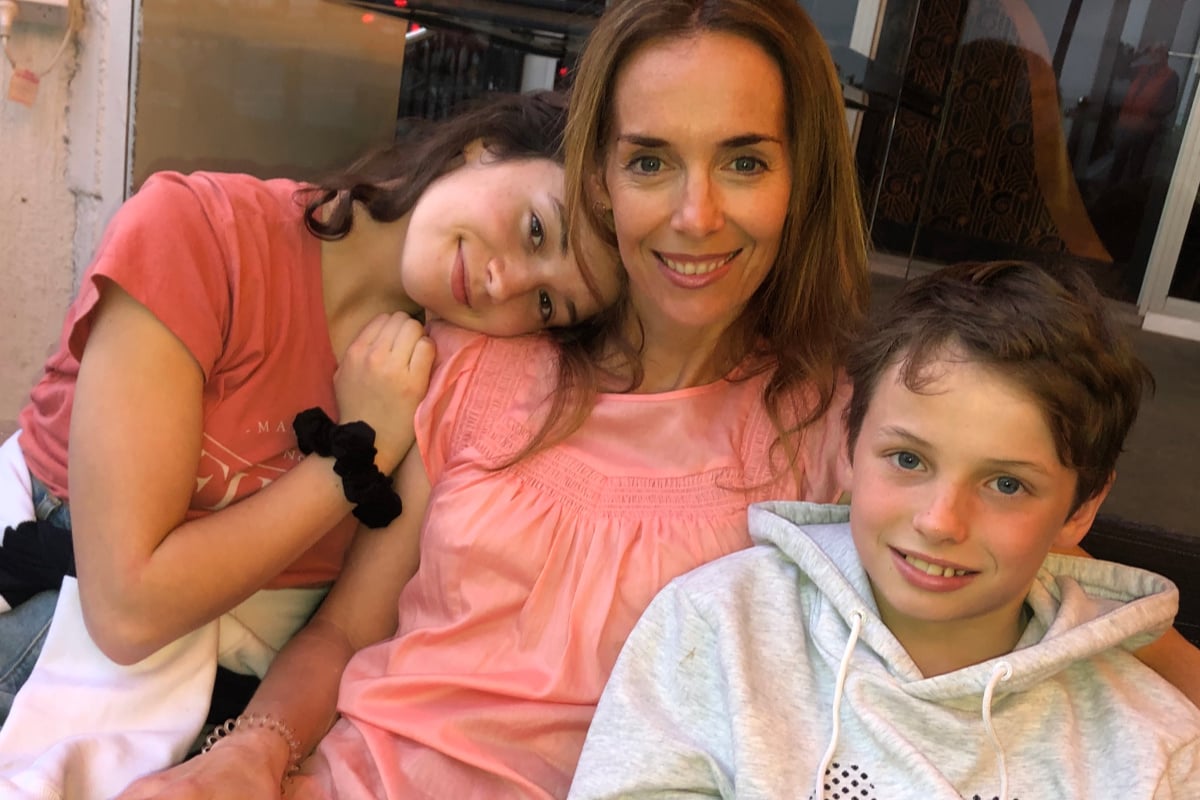 Now more than ever, many of us are suffering from an acute case of mental overload.
The 'mental load' is a term coined by French cartoonist Emma, who pinpointed the burden that sits on the shoulders of many women, particularly mothers.
The load reflects the default position that primary carers face in being responsible for managing household duties and logistics that are 'unpaid'.
What's the sexiest thing in the world? Sharing the mental load, of course. Post continues below.
You probably know how it feels to be frantically coordinating the lives of the people you adore more than anything in the world. Buying food, cooking meals, cleaning, washing, paying bills on time, drop-offs, pickups – it never ends.
The physical act of carrying out 'the list' is one aspect of the struggle, but the true burden lies in the perpetual emotional weight of always having to think about it.
When I first discovered a name for all this, I felt vindicated. But nothing changed until I took action. So because I'm a facilitator, this is what I did.
First, I brain dumped my mental load list into four key areas:
Food sourcing and preparation
Washing and cleaning
Home administration
Transport and logistics
Next, I classified each mental load item as 'non-negotiable' or 'nice-to-have'. This was really important as I could clearly see where I was pushing myself when this wasn't necessary.
For example, did I need to bake the fresh banana bread for the school lunchboxes? Um, no, the children can have a banana from the fruit bowl or cook it themselves.
With this new perspective I was able to make one of three choices for each item, starting first with the non-negotiables and then the nice-to-haves:
Redistribute – give it to someone else.
Re-frame – change the standards.
Drop it – stop doing it all together.
The process was so empowering and allowed me to have 'the conversation' with my husband to create awareness, instead of me unloading my usual whinge-fest.
It enabled a healthy discussion where we were able to redistribute, re-frame and drop many of the unnecessary things in our life. For example, one of the non-negotiable and most stressful items on my list was cooking dinner.
It wasn't the act of cooking that I found hard, rather deciding what to cook, sourcing ingredients and finding the time to cook whilst meeting work deadlines and driving the children to after-school activities.