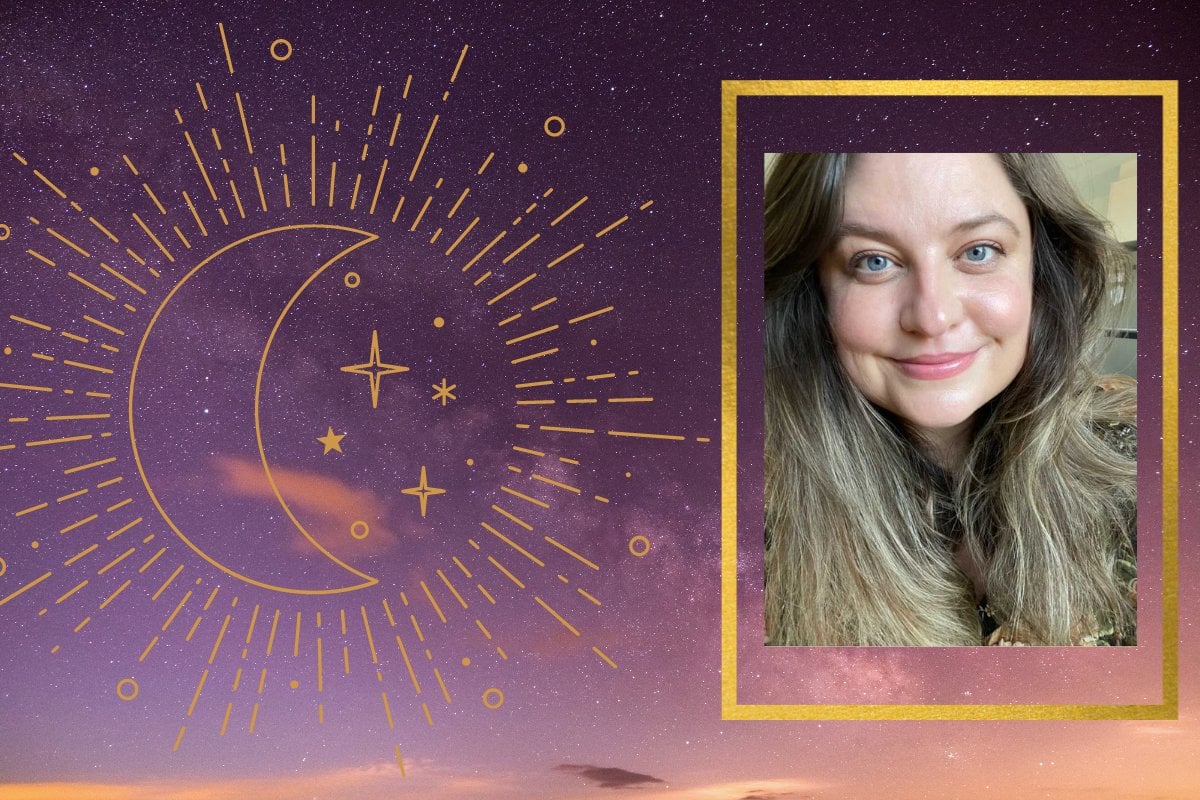 I've always thought of myself as a classic Libran.
I love beautiful things, I'm incredibly indecisive when it comes to the big stuff, and there's nothing that upsets me more than a sense of injustice.
As a casual horoscope reader, I thought I knew a fair bit about astrology and how it affects my day-to-day life.
But then I booked an Astrology Unlocked session with astrologist and life strategist Kristy Gray and discovered there's a hell of a lot more to me than my inability to decide between a Quarter Pounder or a McChicken (like I said, the BIG stuff) and the fact that I can't stop buying clothes and pretty things for my apartment.
Watch: The horoscopes on a Zoom call. Post continues below.
I decided to delve into the stars with Kristy because I have some big, scary, audacious goals for 2022 and I feel like I'm going to hold myself back from achieving them. Basically, I need to get s**t done and if the placement of the moon in regards to my twelfth house can help me get s**t done, then I'm all for it.
I wanted to know whether the stars were going to be on my side and if there were certain parts of the year when I would be able to get more s**t done. And alternatively, whether there were parts of the year where I should just curl up on the couch with an unlimited supply of snacks and make my way through the entire Grey's Anatomy back catalogue.