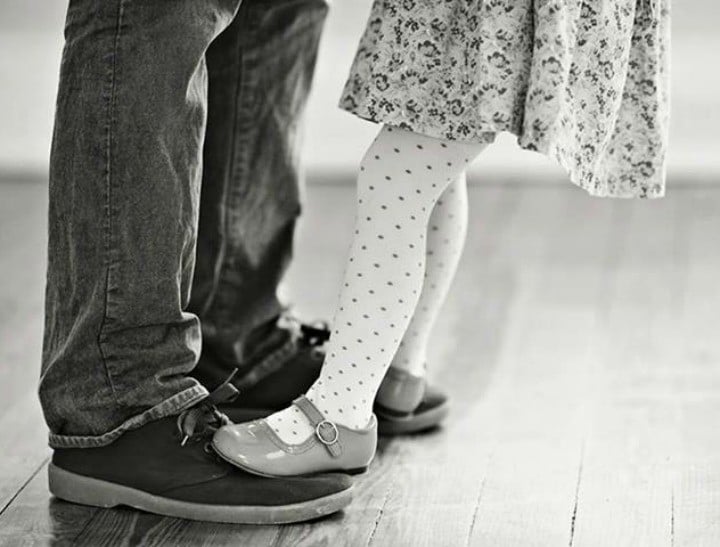 "This whole parenting thing? It's quite like being a teenager again".
Parenting can sometimes be a surprise punch in the gut.
Just when you think things are working out, that you've got the game licked, something comes along and knocks the wind right out of your sails. I can remember sitting in judgment of some parents, thinking to myself, "there is no way I'd let my son/daughter get away with that." Well, a funny thing happened on my way to the perfect parent award: I did let them.
Sometimes I did so willingly, allowing them to make their own mistakes and learn from them. Occasionally, I did so grudgingly, knowing full well the consequences, but understanding the battle would ultimately be lost. Sometimes, I fought the good fight and lost anyway.
There are always consequences, but unless you've been there, you don't know the pain of watching your child make a mistake with a predictably painful outcome. At some point in this journey, I realised kids, especially teenagers, have a mind of their own. No matter how much you coach, cajole, bribe, forbid or punish, there are some things they'll just have to learn on their own. And so it was this evening after work.
If you know me, even in passing, you know I'm proud of my daughter and her mature nature. I marvel at her critical thinking skills and how well she thinks around corners. I look at my beautiful 14 year-old and must force myself to see the young lady she is rapidly becoming, despite my resistance.
To say I approve of some of her older friends enthusiastically is not an understatement, it's an outright lie. However, we must choose our friends on our own and learn from those mistakes. I gut that out with small wins on curfews, chaperones, etc. I'm a progressive father dammit, and I won't overreact to that kind of thing.
Read more: The 12 parenting truths I've learned from this crazy roller-coaster.
It's fall, and with that we have the joyous return of high school football and the celebrated Friday Night Lights. She wants to watch the game? Sure. No problem. I'm good with that. Hang out with friends? Sweet. Be social, have a blast. I'm prepared for this! Until…."Mom says I have to talk to you about Homecoming." Wait….What? Huh? Ok….deep breath Shawn. This is easy. "Sure kiddo, what about it?" And that's when my progressive prepared parenthood feeling took a vacation. I think, perhaps, that part of me is sitting on a beach in Brazil, taking in the sights.
"I'm going with a boy." BOOM. Sucker punch. I'm pretty sure I swallowed a testicle. Really? A boy? Sure. Fine. She is fourteen after all. Hormones, development, growing up, birds, bees, PENISES. No…not that, no. Think happy thoughts. "Well good hon, is that all?" No. You've heard me talk about him. Oh God no. Not him. No. Not him. Please not him.
"Oh really, is it Ronaldo? (That's not his real name. I'm not going there.) Please not Ronaldo. Almost anyone but Ronaldo. "Yes. That's him, but we're going as friends." Oh, well that's not too bad. Friends. Ronaldo is 18. He doesn't want to be friends. Ronaldo has A PENIS. "Ok kiddo, but when he picks you up, he has to come in and meet me." "Shawn, I'm meeting him there, it isn't a date. Jeez." Crisis averted right?