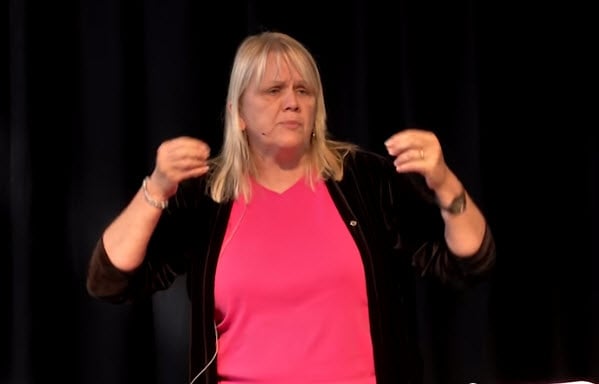 "I'm hands on but hands off."
Jane Andraka has raised two remarkable sons. Luke, age 20, is studying electrical engineering at Virginia Tech. "He was always tinkering and taking things apart — wondering how they worked, wondering how they could be made better. He had ideas coming out of his brain like a fire hose," she says. Meanwhile, Jack, age 18, is a teen innovator and scientist who gained international attention when, three years ago, he created a promising method of early cancer detection. In a talk at TED2013 that's been viewed nearly 4 million times, Jack Andraka shared the story behind the four-cent strip of paper that appears to be 400 times more sensitive in detecting pancreatic cancer than the previous standard — and that could work for ovarian and lung cancer too.
On the heels of the release of Jack's memoir, Breakthrough: How One Teen Innovator is Changing the World, TEDx spoke to Jane about raising two inspiring children — and how she's doing it with dignity and a sense of humour.
You gave a talk at TEDxQUT about hijacking your kids' education. What does that mean, exactly?
I saw all these kids who had made themselves into little hoop-jumpers. All of a sudden, for seniors in high school in October, it's, "Oh, jeez, I need to join some clubs and get my grades up, and then I'll go to Harvard." And then whining, "Well, I got all 'A's, and I joined Model U.N." But that's just not what it's about. You have to make your own self remarkable. Make them say, "Wow, this couldn't be any other child." Don't be like everybody else.