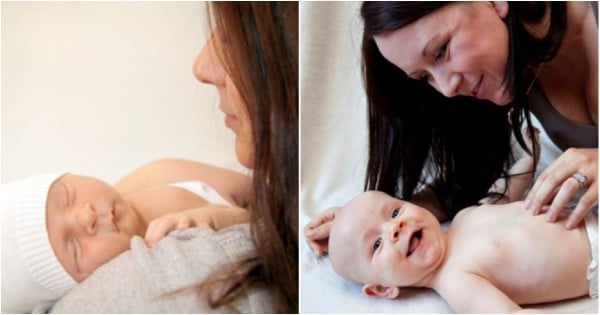 This Mother's Day, I'm not going to feel guilty about taking care of my own needs. Since becoming a mum just over three years ago, I've realised that looking after my own wellbeing is key to keeping the whole family happy and healthy.
After the birth of my first child Maxwell I dedicated every second of my day (and night) to his needs and wellbeing. If friends or relatives offered to babysit so I could have a break, I politely turned them down and date nights became a thing of the past along with social catch-ups, fitness classes and any other form of "me" time.
I approached new motherhood the way my type-A personality approaches everything – I wanted to nail it. Unfortunately my ill-conceived idea of nailing it meant never asking for help and never taking time out for myself.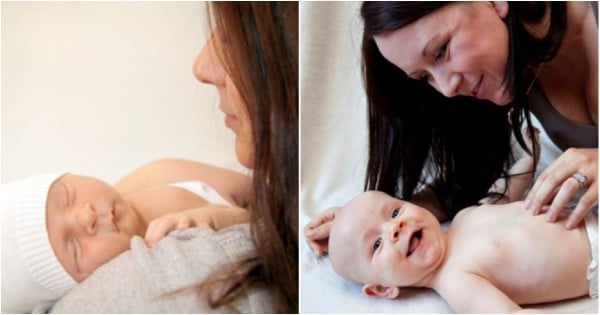 Jacqui with her two boys. Image: Wendy Stiles Photography
When Max was around five months old I remember dragging myself out of bed for the sixth time during the night to feed him. As my beautiful bubba cuddled in for a feed, I started crying hysterically. I was bone-achingly mind-numbingly exhausted.
I was getting sick all the time, I was wracked with self-doubt and I felt completely overwhelmed despite having a very supportive and hands-on husband.
A quick glance at my Facebook page and I looked like the adoring new mother who had it all together but in reality I was struggling with a reflux baby who woke every 45 minutes and my own stubborn nature that wouldn't let me reach out for help. I was drowning in self-created motherhood martyrdom. I loved my little bub more than I thought possible but I'd forgotten to reserve a bit of love for myself.