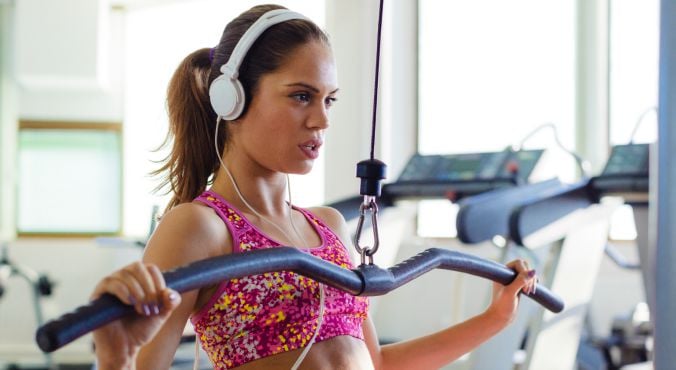 Image: iStock.
We're always being encouraged to challenge ourselves and push our limits in life, and the same applies for exercise.
Embracing different training methods and working just a little harder is how we get stronger, fitter and faster. Despite all the obvious benefits, this approach also has its risks. If you go too hard, you could go home… nursing a fresh, painful injury.
It's important to know the difference between normal pain and risking a sprain, so we asked the experts for some pointers.
Danger zones
When you're sweating it out and feeling the burn, it can be hard to tell when you've crossed the line or if you're unknowingly putting yourself at risk of injury. Here are some indicators or risk factors to be mindful of:
1. You're lacking 'grunt power'
"The key thing is to look at your energy levels and your overall body fatigue, and whether you're lacking stamina and motivation," explains personal trainer to the stars, Cameron Byrnes.
"If you have the mindset that you can do this and you want to push yourself hard but you're not getting that extra 'grunt power' you're used to, it could be a sign your body's not coping or recovering properly."