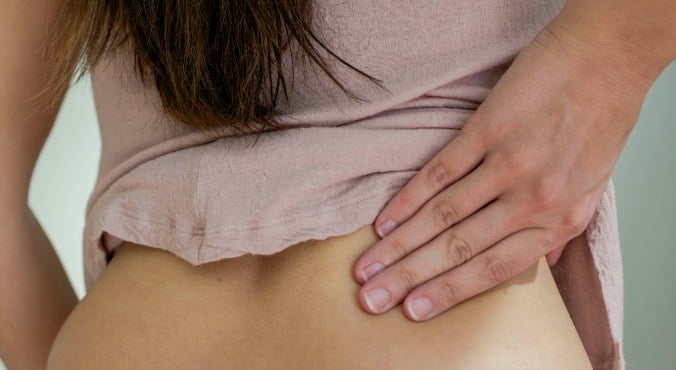 Image: iStock.
After headaches and the common cold, back ache is the most common reason for a day off work. Yet most of us give little thought to the care of our back, until something goes seriously wrong.
Some 60-80 per cent of people in the Western World are affected by back ache and if you are aged between 30 and 50, you are most at risk. Why?
If we consider that those of us living in the "developed" world have far more back pain than those in traditional communities around the world, this gives us a clue. The back is an intricate, complex system that does an amazing job.
It acts as our central stabiliser, supporting the head, arms and torso, while keeping us upright. At its core is the spine, which houses the nervous system that runs to the rest of the body, and the mechanics of the spine allow us to twist, turn, bend and manoeuvre in numerous ways. (Post continues after video.)
When functioning correctly it does an amazing job. But the system breaks down when it is asked to function in a way in which it was not designed – and the spine was not designed to spend hours every day sitting.
In short the human body, including the back, was build to be active. We are meant to move. When we don't move enough, things go wrong.
Unfortunately for so many of us, our work, family and other commitments require us to spend an enormous amount of time sitting. If you have a desk job count up the number of hours per week you spend at your desk. How much time do you spend driving? Watching television? Sitting on trains, buses or planes? Sitting at the theatre or the movies? Dining in restaurants?
When you think about many of our work and leisure activities, they involve sitting down. This puts enormous pressure on the lower back, increases leg weakness (meaning you don't have the strength to complete daily movements without stressing your back), produces muscle imbalances and reduces mobility of joints, particularly the hips. (Post continues after gallery.)
5 yoga poses that'll fix your dodgy back