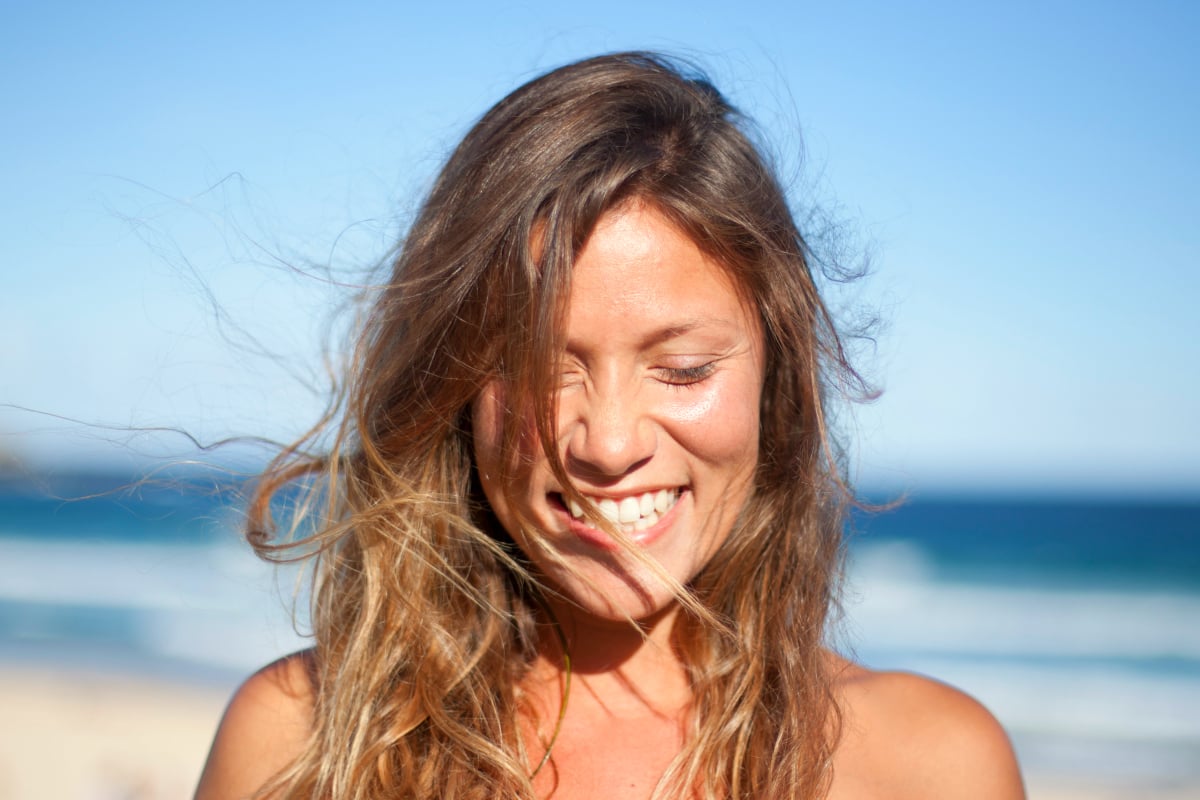 This wonderful nugget of beauty wisdom comes courtesy of Mamamia's beauty podcast, You Beauty. To ensure you never miss an episode, listen to You Beauty here for free. It's a blast.
So, you've been pretty good with sun protection this summer, haven't you?
Thanks to the rise and rise of skin care, sunscreens and SPF products have come a long way from the thick, greasy formulas you would've used as a child. In 2019, sun protection is sexy and we couldn't be more thrilled.
But while you're busy reapplying your face sunscreen and making sure your shoulders are in the shade, another part of your body might be roasting in the sun.
Your scalp.
The skin that covers your head is no different to the skin on any other part of your body – fail to protect it from the sun, and it'll burn. Aside from putting yourself at risk of developing melanoma, burnt scalps leave behind red, itchy and flakey hair parts that look as lovely as they don't feel.
So how do you protect your scalp and hair from sunburn?
The first thing Mamamia's executive editor and beauty guru Leigh Campbell wants you to know is, you can't get skin cancer in your hair.
"There are hair care products that contain sunscreen to protect your hair from the sun, but people do that because they want to stop their hair from drying out and to stop colour fade – you can't get cancer or melanoma in your hair strands, so I guess it's more of a hair care concern rather than a cancer concern," she said on the You Beauty podcast (get the latest episode in your ears below, post continues after audio).
That doesn't mean your hair can't be affected by the sun (think faded colour and dry, scratchy strands). And if you're paying a lot of money for you hair colour and don't want it to fade while you're making the most of summer, there are some things you can do.
For summer hair care that will protect your strands from heat and UV damage, Leigh recommended:
Things get a little trickier when it comes to protecting your scalp from the sun.
Wearing a hat is the most effective option – a ginormous sunhat makes for great company at the beach. Another option is using an SPF loose powder as a dry shampoo of sorts. Leigh suggested applying a powder like the Colore Sciemce Sunforgetable down your part and working it in like you would dry shampoo.