I didn't think I was a prude until I played Cards Against Humanity. Post-game I'm convinced I was raised in a bubble and have added serious YouTube time to the diary to broaden my horizons.
I played Cards Against Humanity for the first time sober, with my partner and BOSS with no phone in sight for a sneaky google. Biggest mistake of my life.
If you're a regular player I hope you feel my pain; for those wondering what the hell I'm crying a river about, let me explain.
Cards Against Humanity is a card game with spunk. Not for the faint hearted, this game has one rule; make them belly laugh!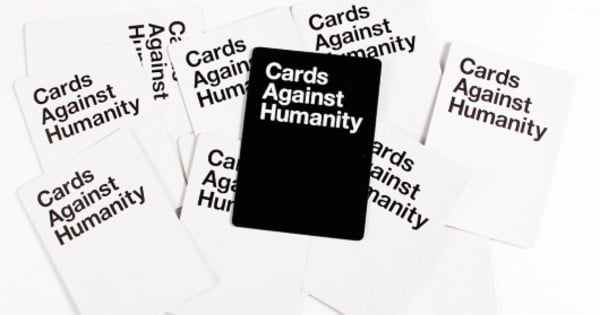 There are two types of cards; the black have questions or fill in the blank sentences and the white provides objects, concepts or famous people as the answers. If your answer to the black card is the funniest, as judged by the table you win the round.
Sounds easy, right? I thought so too.
The cards are best described as vulgar and obscene. Lines are crossed in every possible way, from every sort of direction.
As long as you can laugh and you're prepared to learn about games which go on in private boy's schools which, after googling, will change the way you look at a Sao…Then go for it.