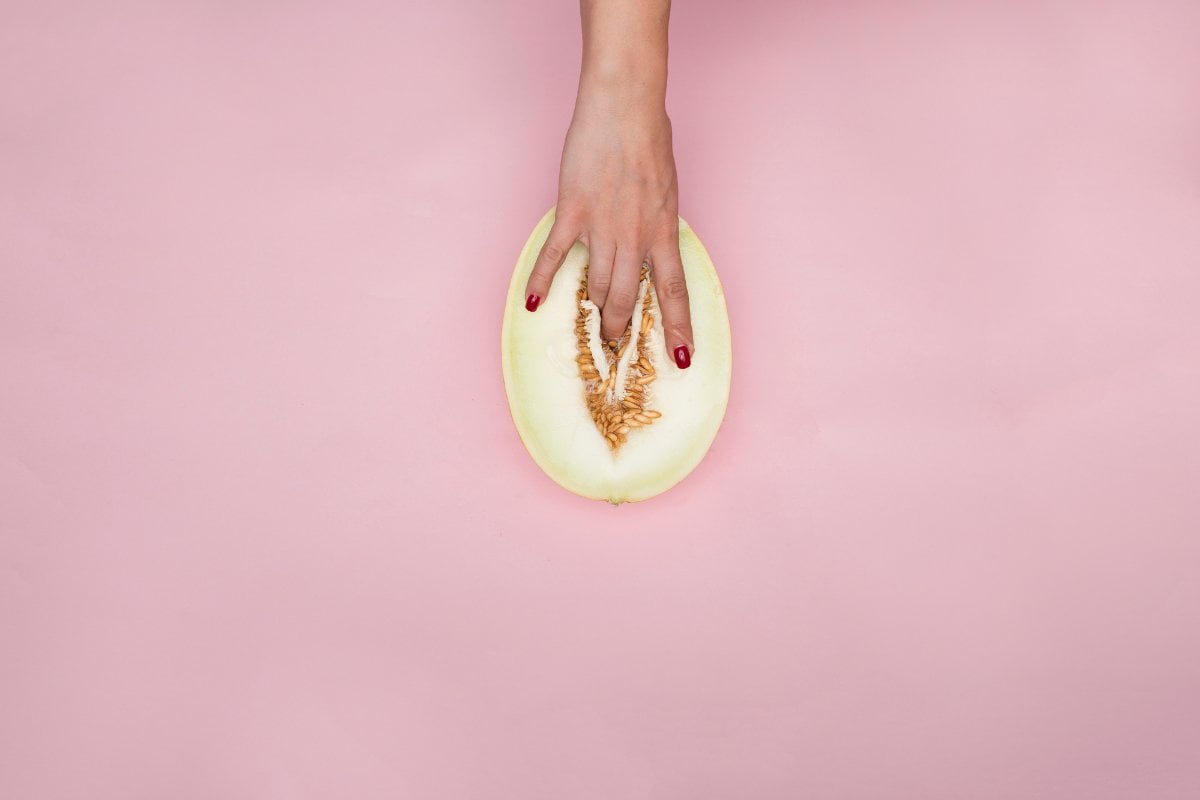 I poured myself a glass of red wine and settled onto the couch. This Friday night was going to be spent a *little* differently to my usual Netflix binge. 
As I pressed the play button, my head tilted sideways as I watched a confident young female with legs spread- demonstrating the masturbation technique of 'edging'.
"As I've started and stopped several times, it gets harder and harder to hold back - so sometimes orgasms just happen," she reveals to the camera while stroking her clitoris.
What do you mean they just happen?? I thought.
Watch: How to have better sex. Post continues below.
I'd recently confessed to one of my closest friends that at age 27, I'd never experienced an orgasm.
"I think I got close one time when I was studying abroad, but that's about it," I said nonchalantly, clearly having no idea what this orgasm hype was all about.
"Maybe I just can't have them," I said, before opening up about the shame and embarrassment I held around sex in general. 
I would often wince at the thought of having sex with my long-term boyfriend because it never ended with the "mind blowing orgasm" I read about in the sealed section of magazines growing up.
Instead, the reality of my sex life was prolonged anticipation of wanting to climax and the frustration of not being able to. 
I'd often feel like Miranda in the Sex and the City movie when she yells to "just get it over with!"
Determined to help me change that, my friend Katia* introduced me to a digital platform that enables you to explore "Practical techniques to enhance clitoral pleasure, solo or as a couple".
As I trawled through the docustyle series of masturbation techniques, live demonstrations and interactive simulations, I finally felt ready to try out my new 'skills'. 
In the shower one night, I took a deep breath and began to practise some of the techniques I'd recently learnt. I felt that I owed it to myself to be able climax solo before bringing my newfound sexuality into the bedroom.
Frustratingly, I still couldn't 'make it happen'.
Reporting back to Katia, I sighed and said once again, "Maybe I just can't have them," Adding that in all the movies, both the guy and girl always seem to orgasm together during intercourse.
She explained to me that not all women can climax solely from penetration, and that the orgasm gap is only widened due to lack of education around the female body and unrealistic portrayals in Hollywood.