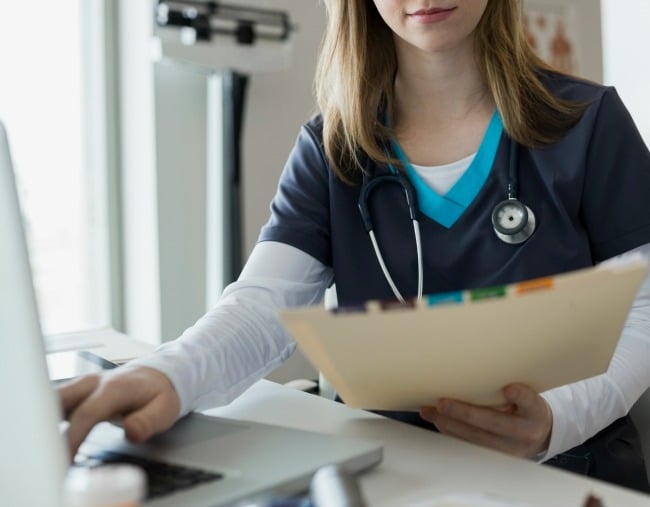 While more than 5.9 million Australians have already registered themselves for a My Health Record, just one day in to the Federal Government's op-out period some 20,000 people declined to participate.
The rush to pull out of the Government's digital database program even caused a glitch on the dedicated website on Monday, with several users reporting that technical errors prevented them from completing the opt-out process.
So why have people decided not to take part?
Let's take a look.
What is My Health Record?
A My Health Record is an online summary of your health information that can be accessed anywhere, anytime by you and your healthcare providers.
It stores information, such as allergies, PBS medicines you are taking, medical conditions you have been diagnosed with and pathology test results like blood tests.
Supporters argue it's a sorely needed feature that will help plug gaps in a fragmented health care system, and therefore improve patient care and even save lives.
My Health Record can help you keep track of your important health information all in one place. This year, you will get a #MyHealthRecord unless you tell us you don't want one. Learn more: https://t.co/iCrBiXyJfi pic.twitter.com/UGHafYJDiC

— My Health Record (@MyHealthRec) July 16, 2018
Director of the Australian Medical Association, Tony Bartone, is among those in favour of My Heath Record: "It will assist in reducing unnecessary or duplicate tests, provide a full PBS medication history (thus helping avoid medication errors) and be of significant aid to doctors working in emergency situations," he told The Guardian.
The scheme has actually been operating for six years on an opt-in basis. But this year, that changes. A My Health Record will be created by default for every Australian who has not yet registered, unless they choose to opt out.
So, why are people opting out of My Health Record?
The criticism of My Health Record largely centres around two issues:
The type of data stored.
As the Office of the Australian Information Commissioner notes, "The My Health Record system contains an online summary of a patient's key health information; not a complete record of their clinical history."
This is chiefly because patients can control what data is stored, either by changing their preferences or asking their doctor not to upload certain information.