The wedding guest list can be bad for the best of friendship circles — but what about when you have that one friend who doesn't get along with everyone else?
Do you risk letting a loose cannon bounce around your special day, or do you sit them down and tell them straight up?
A woman faced with this dilemma turned to the forum boards of Reddit to ask the question: "How do I explain to why I didn't invite her to the wedding without hurting her feelings?"
The 29-year-old explained her friend of nine years was sexually inappropriate with her new husband, didn't invite her to her own wedding, and had bad blood with other members of the bridal party.
The responses from other Redditors highlight how such a delicate situation can require the toughest of actions.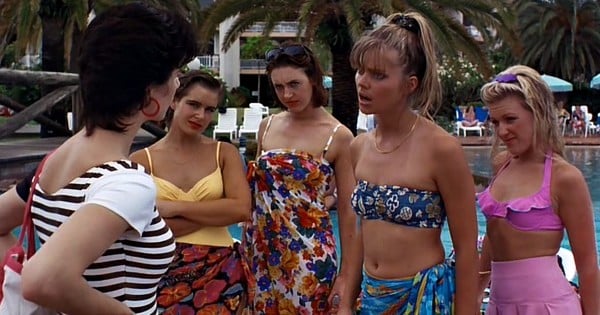 If they didn't invite you, don't invite them
"(Say) 'I didn't think we were that close since you didn't invite me to your wedding.' Don't apologize. Don't even mention it unless she does first."
"You can be polite about it that there was limited room and you assumed she would understand since she had to make the same decision when she chopped you off her guest list."
Inappropriate behaviour = inappropriate guest
"Your friend is inappropriate with both boundaries and PDA. If she is 30 and doesn't understand that she is out of line and not cute, nothing you are going to say is going to make her agree with you."
Listen: To invite kids to weddings or not to? This Glorious Mess discusses. (Post continues after audio.)
Just tell the truth
"Just tell the the truth. Someone needs to. Her feelings ARE going to be hurt, but you are not required to accommodate her infantile behaviour at your own wedding."