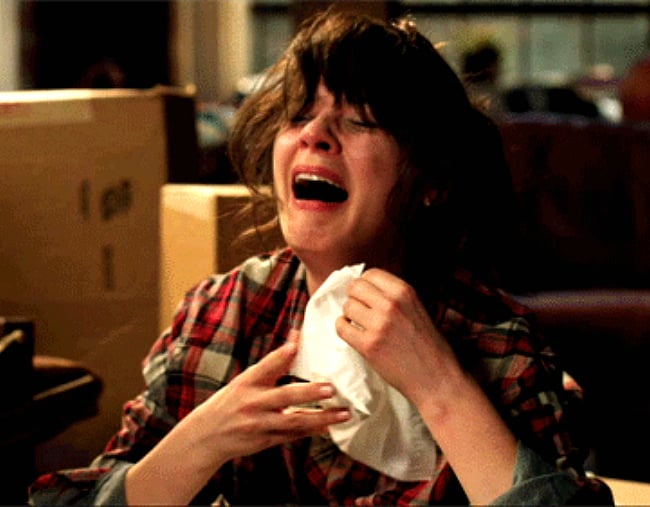 Getting the flu is truly, truly horrible. Ask anyone who had it last year and they'll tell you, there's not much they wouldn't do to avoid getting struck down again.
There is however one thing that just might be worse than getting the flu yourself – and that's when your partner gets it.
Because when one person in a relationship gets sick, you both get sick.
Need proof? Here are the 10 emotional stages every couple goes through trying (and often failing) to dodge the flu during the cooler months. Any of these sound achingly familiar?
1. Casually bringing up flu season in conversation.
"Gee, remember how bad the last flu season was?"
"Everyone at work is starting to get sick, it's horrible."
"This flu season is meant to be even worse than last years', right?"
The first step to making it out of flu season easily is acknowledging its existence. Some are more reluctant to do this than others, hence you will start dropping mentions of it and how nasty last years' was into casual conversation. You hope this will have a brainwash-like effect and your partner will book in a flu shot on their own. This, of course, is highly unlikely, which brings us to…