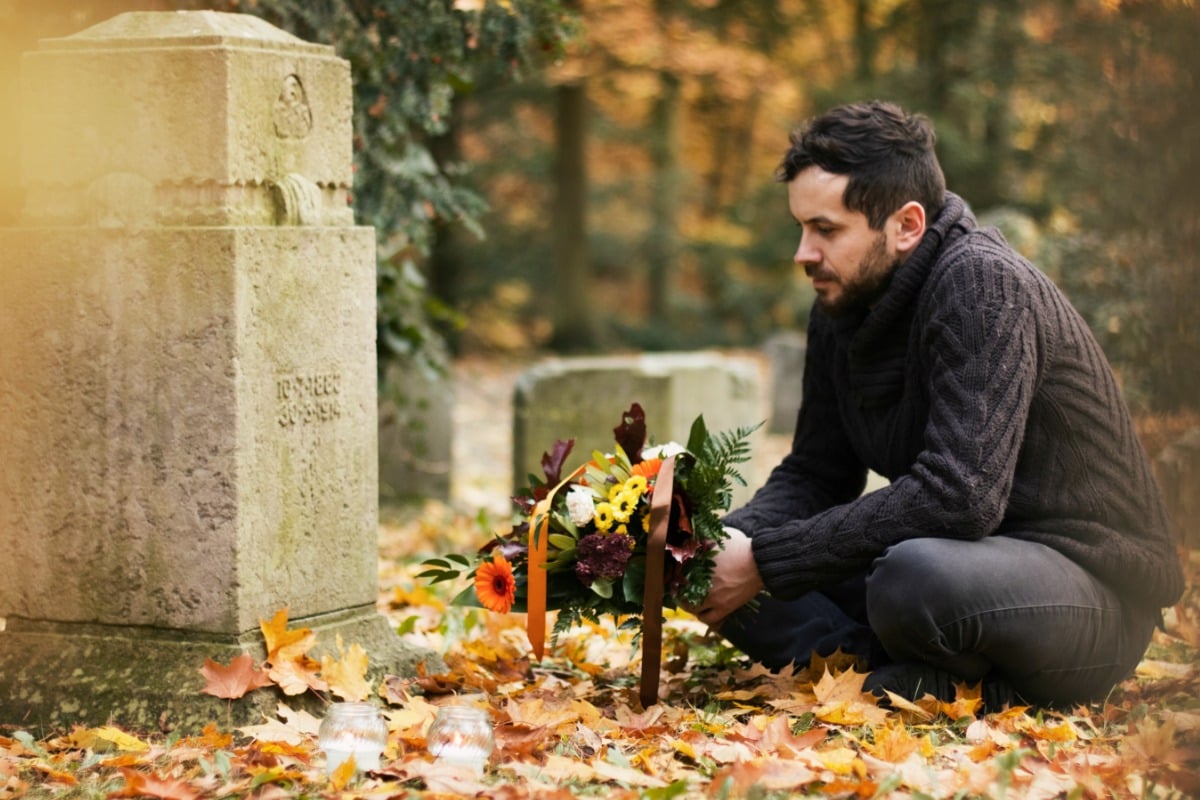 Friend of a friend, Tinder, at the gym, at work, at so-and-so's wedding.
These are along the lines of what we're used to people saying when you ask the question "So, where did you and your wife meet?"
SixthFormPoet's answer to this question however, is quite frankly – mindboggling.
The published author prefaces his 30-part Twitter story with advice for readers to "make a strong coffee" before settling in.
We can second that advice.
Dating: Translated. Post continues after video.
"My dad died. Classic start to a funny story. He was buried in a small village in Sussex. I was really close to my dad so I visited his grave a lot. I still do. [DON'T WORRY, IT GETS FUNNIER.]
"I always took flowers and my mum visited a lot and she always took flowers and my grandparents were still alive then and they always took flowers. My dad's grave frequently resembled a solid third place at the Chelsea Flower Show.
"Nice but I felt bad for the guy buried next to my dad. He NEVER had flowers. Died on Christmas Day aged 37, no one left him flowers and now there's a pop-up florist in the grave next door. So I started buying him flowers. I STARTED BUYING FLOWERS FOR A DECEASED MAN I'D NEVER MET.