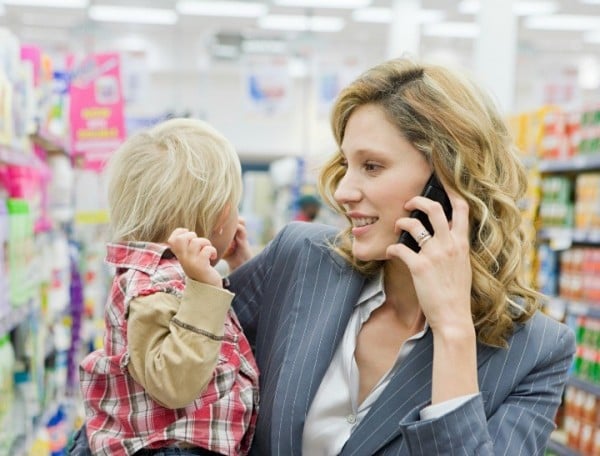 What is life really like when you're a mum and the family breadwinner?
Figures show more and more women fall into that category. Women are the main breadwinners in around one quarter of Australian families (according to the National Centre for Social and Economic Modelling), while in the UK, the figure stands at one third (IPPR thinktank, Who's breadwinning in Europe?).
It is one of the fastest social and economic shifts for women in the last 10 years. UK figures show that in 1996/97 only 18 per cent of families had working mums as the main breadwinner, compared to the most recent figure of 31 per cent. Experts predict these figures will continue to grow, particularly for single mothers.
We know the figures. We might even be living the experience, or have a friend who is.
We asked Kate* and Sophie* to tell us their experiences.
WATCH the trailer for 'I Don't Know How She Does It' below. Post continues after video…
Kate is 45, is a senior executive and has been the main breadwinner in her household for 15 years. She is married to Chris, a teacher, and they have two sons aged 6 and 3.
I leave for work before the kids are up. Sometimes Ben (3) is awake and I'll have a quick chat with him, I'm dressed for work and sitting on his bed, and we'll talk about what he's going to do that day. I'm out of the house by 6.45-7am. Everyone on the executive team where I work is there by 8am so I need to be too. We can talk about flexibility but at a certain level, if you are not working for yourself, it just doesn't happen and you don't ask for it.
In terms of the day to day running of the household, I suppose our roles are clearly defined. I make the money and Chris works part-time and looks after the kids. If there are any issues with the boys, sickness or appointments, Chris handles it. I sometimes feel disconnected (and guilty, always a little guilty) because I will often get a text after the event. I'll be in a meeting and there will be summary text: 'Ben didn't go to kindy this morning. He spent most of the morning in bed. Took him to DR this afternoon. All fine. 24 hour thing.' That's how we do it.