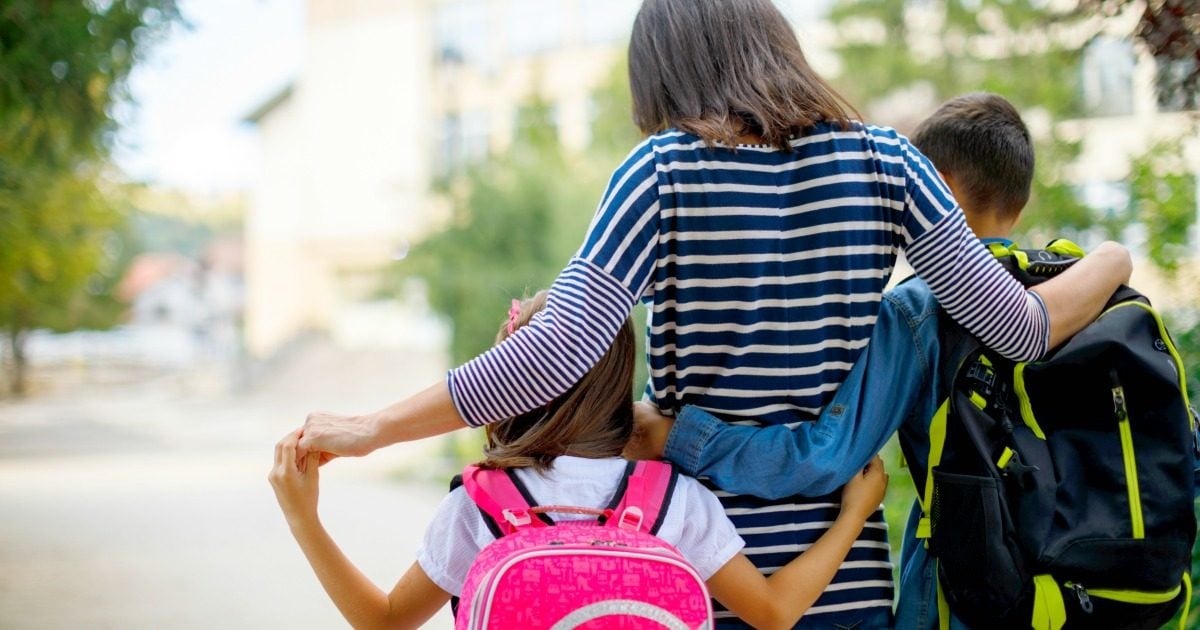 Parenthood is a great equaliser. No matter who you are or what you've done, once you've had a child, we're all in the same boat. And nowhere is this more obvious than at the school gate, where we are all simply parents, doing our job.
But it can sometimes feel awkward at school pick up, especially if you don't know anyone yet. If you're new to the school, that 'new parent sensation' is something you may be feeling keenly while you're waiting, especially when it seems as though everyone else knows everyone else.
The thing is, you know it's important for your kids that you make an effort with the other parents. After all, that's how you get the insider information on how things actually work beyond the directions in the school handbook. Things like how strict the definition of 'healthy' lunchbox is, how well the school's raincoat washes, and whether you're actually allowed to drink at the New Parents drinks – or more than one wine is a total faux pas.
You also know it's good for your kids that you make these adult connections. These are the families you'll both be spending time with at sports carnivals and birthday parties for years to come, so you'd like to get to know them, feel comfortable with them, and feel part of things.
But what if you're shy? It's not easy for any of us to just walk up to strangers and start chatting, and this is especially so if you're anxious about doing it.
But don't worry, here are five tips that may help.
1. Relax.
You may feel this is easier said than done, but over-thinking things isn't helping, so do your best not to. If it doesn't happen immediately – or even in the first term – it will. As you and your kids become more familiar with the new community, they will become more familiar with you, too. And undoubtedly, at some point, someone will reach out to you.