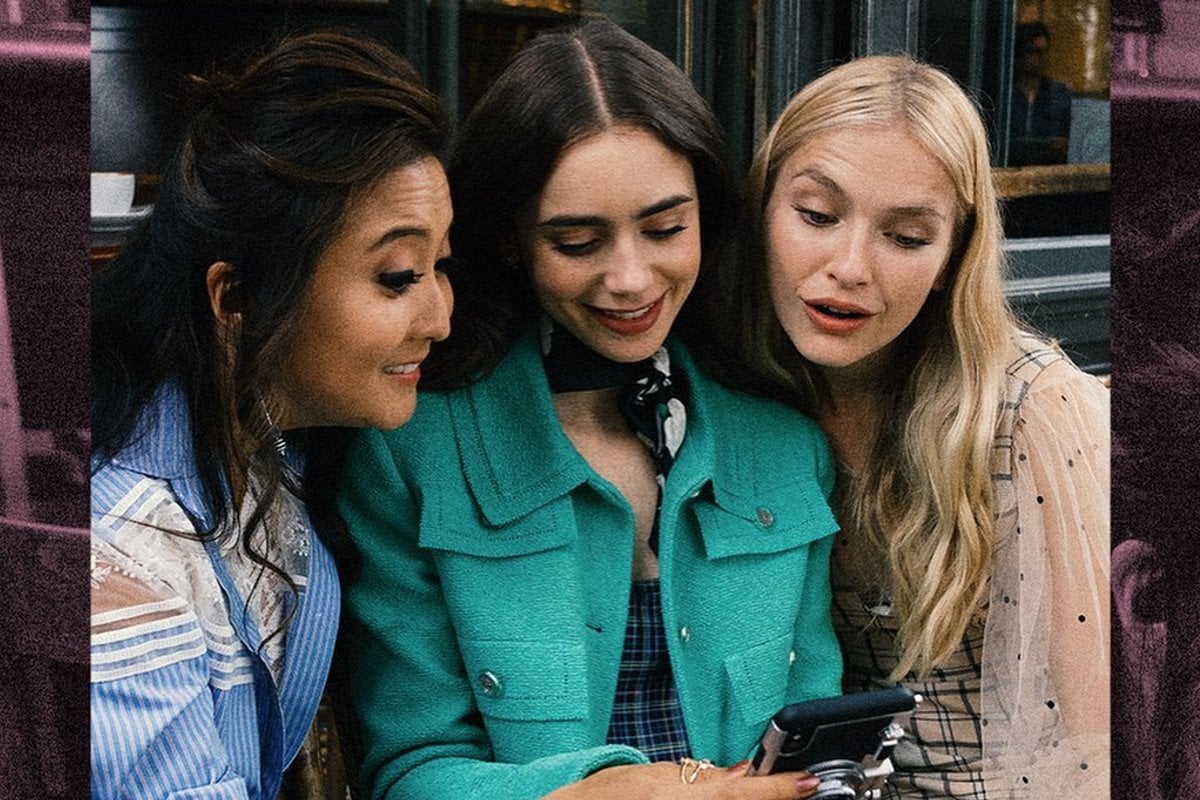 You know when you're at a flower market and you meet this totally funny, like-minded stranger who immediately becomes your bestie?
Neither. 
I need to talk about how 2020's most addictive show is setting unrealistic expectations about making friends as an adult.
Here's the trailer for Emily in Paris, if you're yet to binge it. Post continues below.
Yes, I know. Netflix's Emily in Paris is supposed to be delightful and whimsical and it IS; I am firmly in camp gimme-season-two, but it's also quietly mocking me. And any other person who's landed some place foreign to them and been struck by a profound and lingering loneliness.
Emily is lonely for like six and a half minutes. It's as believable as a 22-year-old marketing assistant having access to Chanel's entire Fall 2020 accessory collection.
In reality, making new friends takes time, effort and – for us introverts – it can mean mustering an energy you just don't have. Over and over.