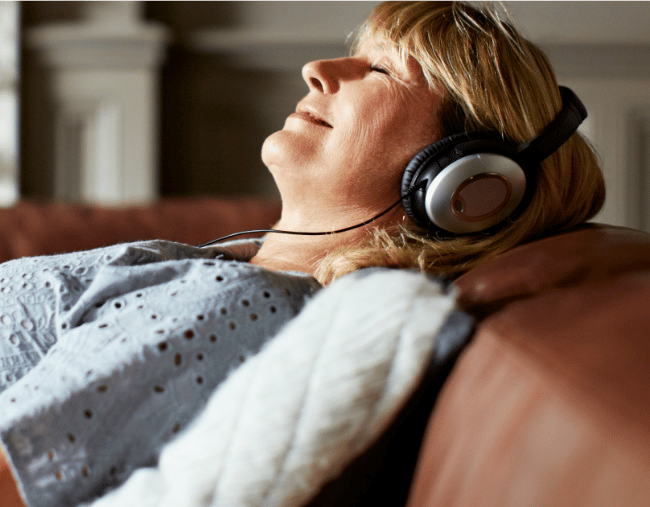 It was in about 2007, the era of Myspace, that I first realised we had a problem.
"Get off this MyFace and iTune business," my mum yelled at me one night. "It's wasting gigbyte memory…" she said before trailing off, mostly because she realised both of us were painfully aware that she had absolutely no idea what she was talking about.
And then there was the gif… incident. I showed her a giphy on Facebook I thought was particularly funny and she kept saying, "Wait, no.  Stop. Start at the beginning. Why does it keep… no. Just START AT THE BEGINNING."
We didn't speak for the rest of the day. And she will undoubtedly be re-traumatised by that fact I brought it up again just now.
Now, to be clear, my mother is one of the smartest people I know. But every time I answer a phone call about "How do I watch Top of the Lake on the SBS?" a small part of me dies.
Here's a helpful explainer on how to listen to podcasts. Post continues…
On top of being very intelligent, my mum is ridiculously supportive.
She reads everything I write. She drops off dinner sometimes and laughs that she's 'Just like Uber Eats'. And every single week, without fail, she listens to the podcast I co-host.
Until recently I hadn't given much thought to how exactly my mum, who has an android that may as well be set to Spanish, was listening to all these podcasts.
And then I walked in on her one day.
She was doing the housework, and had her laptop half open. I saw that an Omny link of Mamamia Out Loud was paused on her screen.
"Mum…?" I asked, unable to keep the terror from my voice.
"Why is this… paused on your computer?"
She responded, proudly, "I sit there and listen to it!"