My relationship started out rocky with an accidental pregnancy at 20, one of us with a hot temper and the other with ever-changing moods and both of us with the kind of stubbornness that wouldn't listen to reason.
It may sound typical, temper and mood swings, but I assure you it wasn't. The temper involved saying things to the extreme with no memory of even saying them after they were said. The mood swings involved never knowing which version you would get but always hoping for the best version because when it was good it was bearable but when it was bad it was just chilling.
Most people at our young age wouldn't have made it past this part, past the first few years where we were figuring out our new identities as parents, and trying to keep the peace, trying to be a couple when only one of us wanted to be a couple, and the other not willing to try.
Most people would not be willing to allow themselves to be treated the way we treated each other, but we thought we had no option. Stay together for the kid. When we fought I was cold and he was mean. But it didn't matter, stay together for the kid.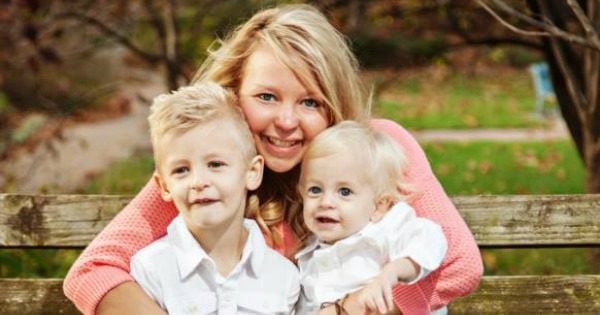 Most people fought in front of their kids, not having the restraint and eerie ability to suppress it like we did. I thought it was because we loved out son that much and it was. But it was also both of us not wanting to f*ck up the idea of what we thought it should be.
We had succumbed to the idea that we had to make it work, and as the frequency of the tempers got better, and the moods less extreme and the coldness less cold, we decided to have another baby.
To give our son a sibling, to have something to take up all of our focus now that our oldest was getting older so that we didn't have to focus on each other or because we thought it would fix something. I can't really tell you the reason but I can tell you that I don't regret it for a minute, not only because I obviously love both my kids but because if we hadn't of had the second I don't know that we would have had the courage to face the terrifying truth that this wasn't going to work, to face the reality of the decision that had to be made, we wouldn't have had the courage to face each other.
Having a second child put an even bigger strain on our relationship and we waited, and we waited, and waited some more for it to pass. We rarely talked when the kids were in bed, we never touched, never did anything together, we never had sex, we didn't say I love you, there was no warmness and no love, but there was friendship and an understanding that we both were willing to live this way for our kids. There was still the same crazy sense of humour we shared when we first met that would peek through the sadness after a couple of drinks and we had the same political views, same religious views, similar goals and dreams. But it wasn't enough. Even though both of our fundamental flaws showed their ugly heads less and less when they did come out they came out like a ball of fire that couldn't be put out.