"There's no need to be awkward."
Yelling at someone who has difficulty seeing, patting someone's assistance animal before checking if it's okay, touching or helping someone without asking first, and yes- over compensating with your 'acceptance.' To you, these things might seem obvious. But they are commonly made mistakes.
Some people just have trouble interacting with individuals with disabilities.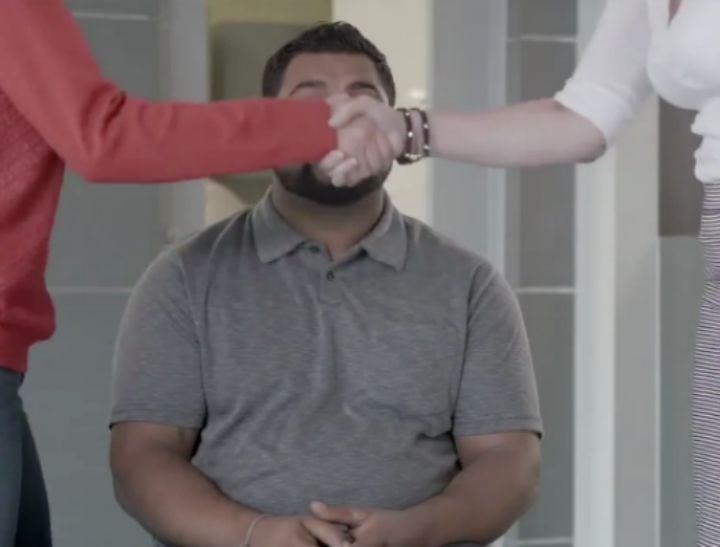 It's not necessarily nasty, or even intentional, but more often then not, it leads to awkward level 3000. For everyone involved. Spinal cord injury peer support group Apparalyzed have released a video to help us all avoid the awkward.
It's funny, tongue-and-cheek and has a really important message: "just treat us the way you want to be treated. And we'll all be okay."
You can watch it here:
"Go forth and be human."
For more wonders brought to you by the internet:

Kickass interpreter raps Eminem lyrics in sign language. Results are legendary.

Nike releases shoes designed specifically for people with disabilities.