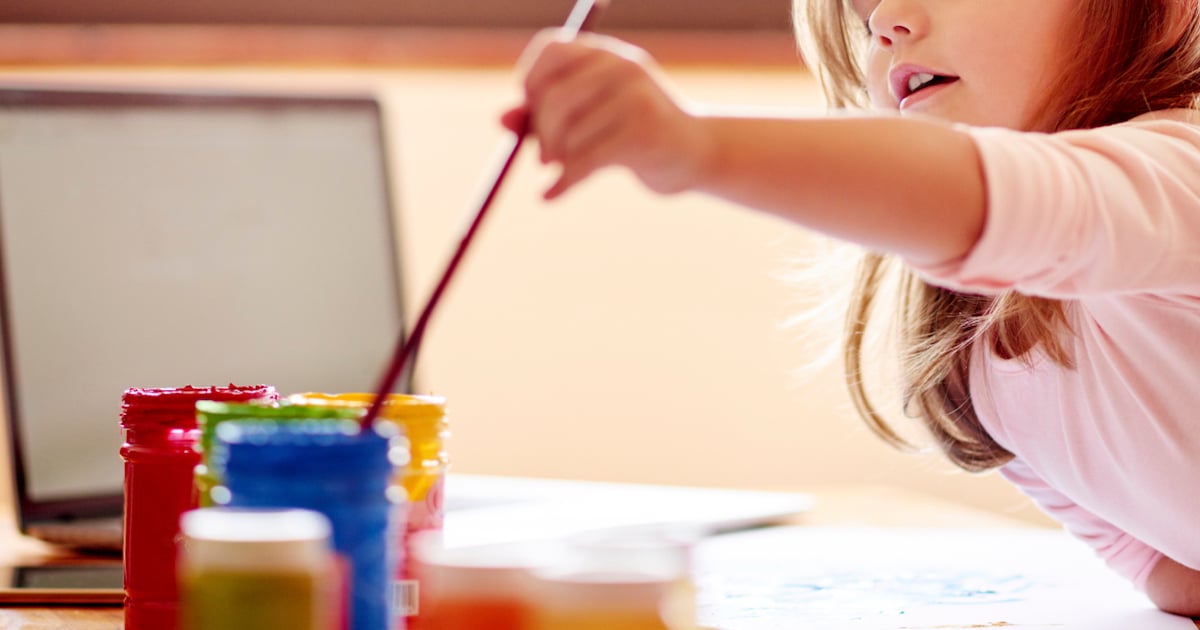 There is a phrase I've heard a lot lately, over and over again.
It's been the number one phrase muttered in our home over the past fortnight. Closely followed by, "Put down the iPad" and "Muuum, I'm hungry".
Oh, and "he took my *INSERT FAVOURED TOY HERE*".
You see, we've just had school holidays, and I've been working from home – my three kids have spent a lot of time being told to "just go play" while I'm on the computer. At the same time, I was trying, like any mum of young kids, to limit their time in front of screens.
So you can imagine – with three young kids unable to go to school or daycare, there was a lot of being bored.
I learnt something though.
I learnt that after being told to go and entertain themselves for long enough, kids actually do it.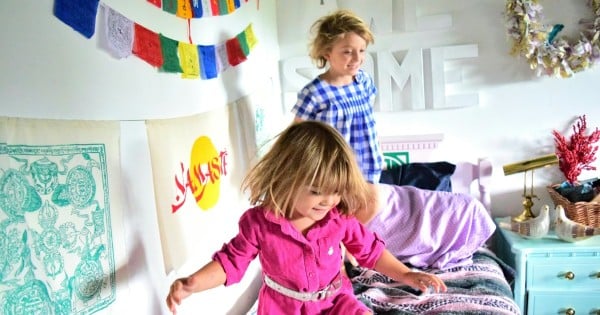 After being told to go and entertain themselves for long enough, kids actually do it. Image: iStock. 
Psychologist Jo Lamble told me that what I had done was the right thing. She says when a child is left to their own devices, they may be bored or lost at first, but then they create ways to entertain themselves.
"If our children tell us they're bored, we need to resist the urge to always find something for them to do," Lamble says.
Andrew Greenfield, also a child psychologist, agrees.
"One of the biggest things is to let kids problem solve themselves. As parents, we tend to step in all the time for kids-  they don't know how to do something, we tell them what to do or help them. A lot of parents even do it for them. It's about encouraging kids to problem solve themselves, coming up with answers, brainstorming," Greenfield says.
"Parents need to encourage that more."
So how can you untangle and enhance this innate imagination that we all have?
Greenfield says that it is up to parents to think outside the square, to encourage them to try different things.
"A good imagination also builds resilience." Image: iStock. 
He says, "The worst thing that can happen is that it doesn't work or you make a mistake, it is not the end of the world."
"It is about giving them the confidence to try things."
We all want our kids to have a good imagination - from the time they can make eye contact, we try and foster that, don't we? We tell them stories, we make up fantasies, we teach them to finger paint and sing, hoping we can make their childhoods magical. Magic through their imaginations.