If there's one thing that becomes clear every time the first Tuesday of November rolls around, it's that the race that stops the nation also has the power to divide the nation.
This Melbourne Cup Day, millions of Australians will tune in for the race, using it as an excuse to dress up, throw a fiver on a horse and have a glass of champagne (or seven) to celebrate.
Millions of other Australians will be shaking their heads, refusing to participate in what they perceive as the abuse of innocent animals.
I'm not here to lecture you on which side of that fence you should sit. As far as I'm concerned, it's up to you what stance you take on the issue. If you've taken the time to look into the treatment of racehorses and  have decided it's okay by you, that's your prerogative.
What I care about are ex-racehorses.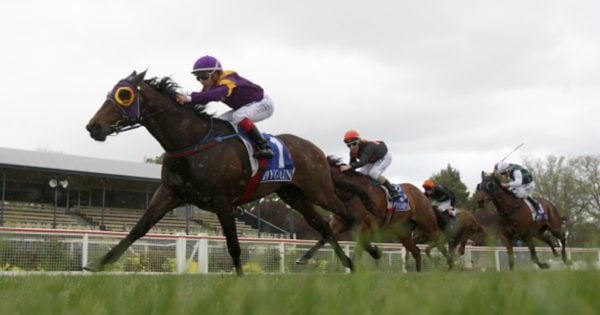 If you're a fervent race-lover, racehorses have given you a great day out. They've run their hearts out for your entertainment, and they deserve something in return. If you're throwing $50 on a random bet at the racetrack today, why not throw another $50 towards thoroughbred rehabilitation? Trust me - the odds are better.
If you're a dogged member of the anti-racing club, racehorse rehabilitation is a fantastic cause to get behind. Instead of (or as well as) posting on social media about wastage in the racing industry, why not take actual steps to prevent that wastage by promoting the re-homing of racehorses?
Whatever you think about the way horses are treated when they're involved in racing, there's one thing I can guarantee - re-homed racehorses are among the most loved (and best looked after) members of the equestrian community.