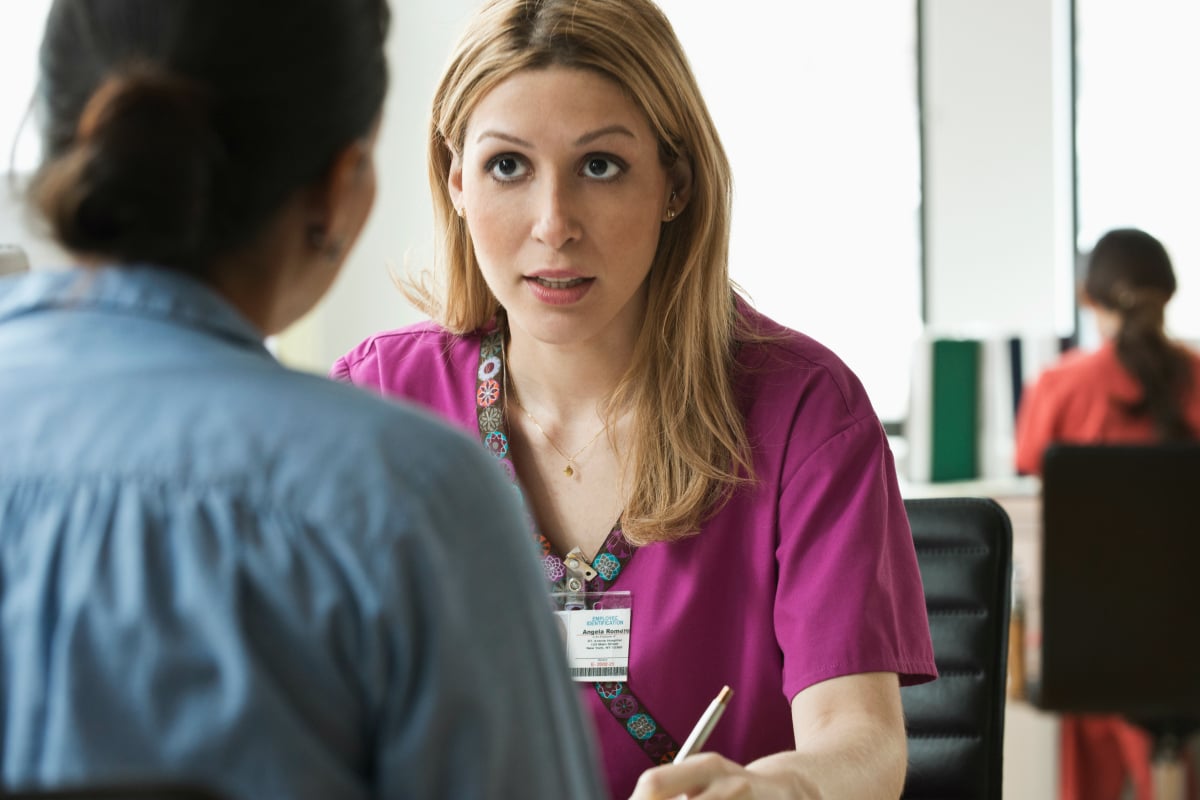 If you've ever heard those wild news stories where distraught parents somehow manage to lift cars off their trapped children in fits of desperate and loving instinct, the story I'm about to tell you next will not seem at all odd.
I am the very epitome of a polite people pleaser, and I detest the idea that someone who has had even the briefest of interactions with me would walk away thinking I was rude or inconsiderate in any way or had left a cloud of uneasiness across their day.
It can often mean that if a dish I order in a restaurant arrives cold, I won't send it back or if someone in my office accidentally uses my personal mug, I'll sit and seethe quietly about it at my desk rather than make them feel awkward about it.
However, all that carefully curated politeness rushes out the door faster than an Instagram influencer spotting a pink wall when someone I love is lying in a hospital bed.
A few years ago my mother was ill and in hospital for a number of days, and so our family would trek in through those bleak, sterile halls to her tiny grey room to sit with her each day and wait for news.
Spending endless days in a hospital room, talking with a parade of doctors and nurses and having the smell of disinfectant permeate your nostrils is kind of like downing three shots of tequila and barely pausing for a hit of lemon (except obviously way less fun).
It makes you forget the way you would normally behave while also breaking down that polite social barrier we all build up around ourselves while interacting with strangers in a professional setting. A barrier that exists so we can navigate through difficult situations all while keeping a wall in place so that everyone feels safe and removed from the emotion of the situation.
A few years ago in that hospital room, however, I shattered that wall.
It was on one of those long nights in the hospital, sitting next to my mother's bed, that I snapped for the first time.
She was in severe pain, unable to sleep or even get comfortable enough to rest for just a moment, and the more I watched her in pain the angrier and angrier I became. We were in a hospital for God's sake, surrounded by doctors and nurses, medical equipment and medicines, how could someone be in so much pain and just be left to suffer all alone like this, I fumed. We were in a building filled with people and yet I felt completely alone.
Hitting the buzzer in the hospital room for assistance didn't feel like quite enough, so instead, I stomped down the corridor to the nurse's station and slammed my hands down on the bench repeatedly until someone came out. Then I proceeded to raise my voice (OK, I yelled, a lot) at the two nurses who were extremely polite to me during the entire extent of my ranting outburst, accompanying me to my mother's room and checking in on us for the rest of the night.