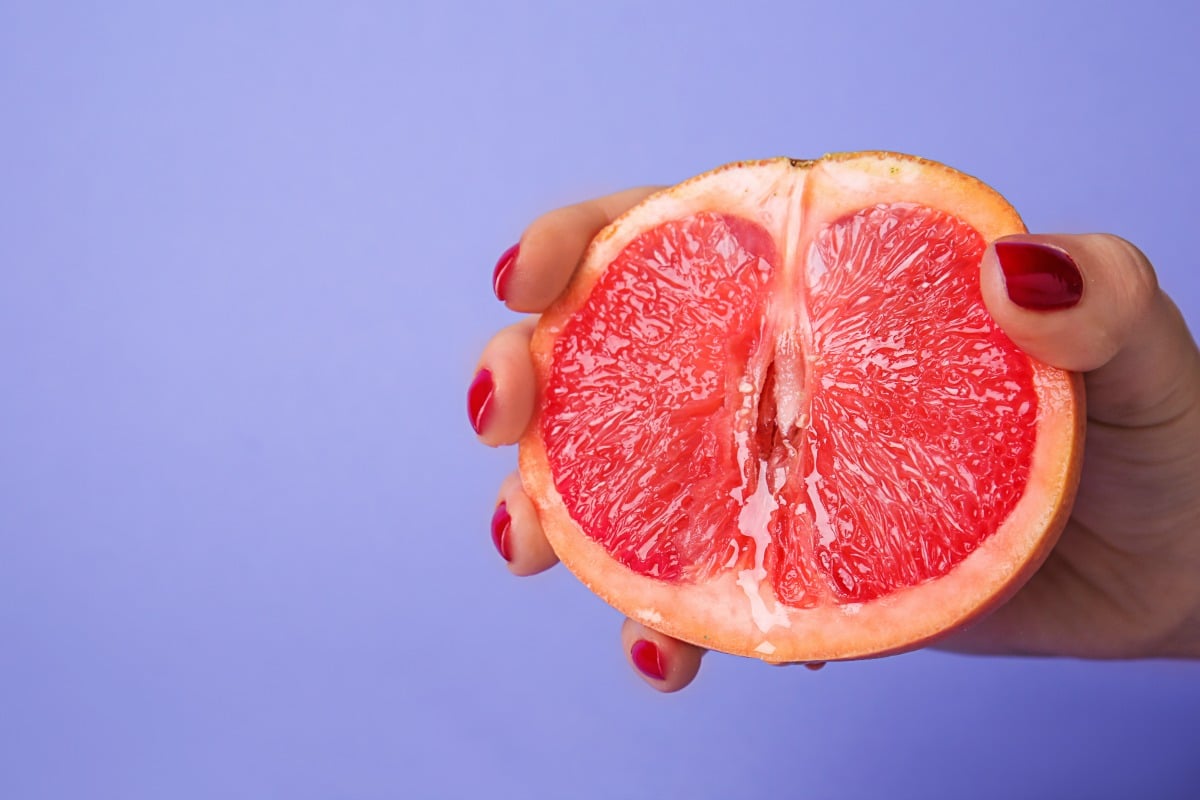 My husband is in a group chat with a bunch of meatheads. They talk about lifting and 'gainz' and other boring-ass dude shit, but they also talk about relationships and sex, since some of the men are young (read: inexperienced).
These men are used to performing well. They win weight-lifting and bodybuilding competitions, and their reaction to sex is performative-based as well. These dudes are unsure how to rock it in the sack. These super-strong guys want to please their ladies, which is wonderful.
One young guy asked recently, "How can I make my girlfriend squirt?"
My husband started laughing. "Look what this guy just asked!" he said, showing it to me.
"Send him my article!" I told him.
"I don't think so," he said.
"Why not??"
"I don't want someone who knows me in real life to know that about my wife."
Touché, hubs.
Regardless, every lady should have the opportunity to blow her lady-load.
Here's five interesting ways women reach orgasm. Post continues after video. 
While some experts believe every woman can or will experience female ejaculation (defined as "the expulsion of fluid through the urethra during sexual arousal"), according to the International Society for Sexual Medicine only 10 per cent to 50 per cent of women have experienced it.
Squirting and how women can achieve it hasn't been studied enough. Statistically speaking, I am considered an anomaly since I squirt with every clitoral orgasm and some vaginal orgasms. My partner greatly appreciates the "proof" that I have orgasmed; I simply can't fake orgasming when liquid leaves my body when I do.
The thing about orgasming for many women is that we too often hold back. It feels weird. We're unsure. We're too focused on looking good while we're having sex that we forget to focus on feeling good. We're too focused on pleasuring our partners. We may not feel comfortable enough with our partners or within our own bodies.