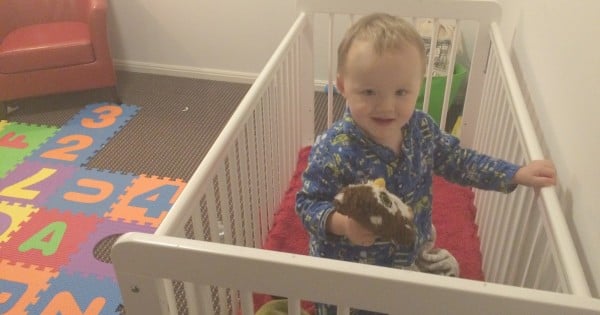 After a frightening incident, I enlisted the help of a night owl to keep an eye on my baby when he tosses and turns at night.
My baby boy is a talkative 20-month-old, who impresses his extended family with his nursery rhyme singing and early grasp on language. He can clearly communicate what he wants; it's often a "blue car" and he knows all the words to Baa Baa Black Sheep.
I am celebrating his language achievements and boast to friends because in other ways he's not up to speed. He doesn't sleep through the night.
Charlie's a night owl and funnily enough, a soft brown owl is the first toy he grew attached to – it's like his totem. The brown owl has been such a hit that I bought the same owl three times before we went on an overseas holiday. Only one survived.
Every night when I tuck Owl and Charlie into bed, I think, maybe, just maybe, this could be the night he sleeps through.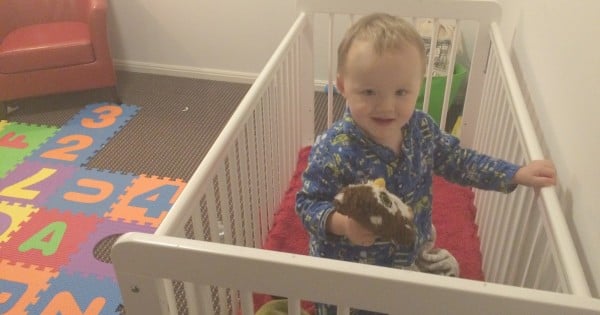 Charlie's beloved toy owl. Image: Rachel Curtis.
Now that it's winter, my toddler seems to have regressed. I thought he was waking up because he was cold. I tried to solve that by zipping him up in a warm baby sleeping bag along with his blanket but that went wrong one night when he got trapped in the blanket because he couldn't move his legs. Even his very relaxed father said it was frightening to find him screaming and struggling to escape.
That night also scared the hell out of me, so I enlisted another owl to keep an eye on him. I found a high-tech baby video monitor that is also his favourite animal. Charlie recognised it straight away.