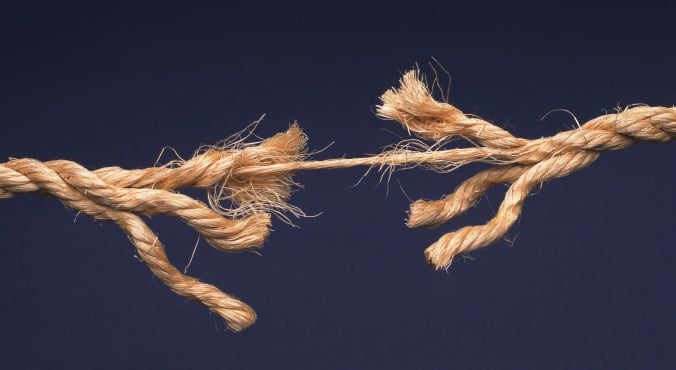 Image: iStock.
There's no bigger giveaway of an overdue hair appointment than split ends. They make hair look dry and feel damaged.
"The longer hair goes without having a trim the thinner it gets towards the ends and the dryer it becomes and that's when the hair shaft starts to split," explains international stylist Kevin Murphy.
Giveaway signs include frizzy and fluffy ends that are hard to smooth out. While the only way to get rid of split ends is to cut them off, fortunately there are things you can do at home (which don't require scissors) that can at least help minimise the risk.
1. Avocado mask
"Back in South America, most locals will swear by home treatments or remedies mixed up at home with anything that grows out the ground," says Esstudio Galleria's Aleks Abadia.
Combining your favourite breakfast food with olive oil or coconut oil works a treat.
"It's a smoothing treatment this's rich in vitamin E and the oil will help smoothe out the cuticle," he says. (Watch: How to style your bob in under five minutes. Post continues after video.)
2. Egg and Beer
Yes, it sounds strange, but Abadia swears by it.
"Egg and beer was a must from my grandmother. As I was growing up I remember her applying this treatment weekly, beer has yeast and hops which contain vitamin B, B6 and B12 and egg adds protein, Vitamin A and D," he swears.
Together they act to hydrate and strengthen the hair strand. We hope you're a fan of beer…
3. Choose your products wisely.
"Prevention is always better than cure. You need to look after your hair before it gets to the splitting stage. You should have a strengthening treatment and keep your hair hydrated with the right wash and rinse," says Murphy,
"I would recommend the strength and moisture treatment from my TREAT.ME range and my HYDRATE-ME.WASH AND RINSE are also perfect for hair that has been depleted of moisture – I refer to it as botox for hair – it can make everything look good." (Post continues after gallery.)