As if pregnant women don't have enough to deal with (you know, starting with growing a human inside them), along comes melasma.
A skin problem that causes brown or grey patches across the face, melasma has a number of causes including sun damage and hormonal changes but is particularly common during pregnancy, often called "the mask of pregnancy".
Snezana Markoski is one woman currently wearing that 'mask', after giving birth to daughter Willow earlier this month.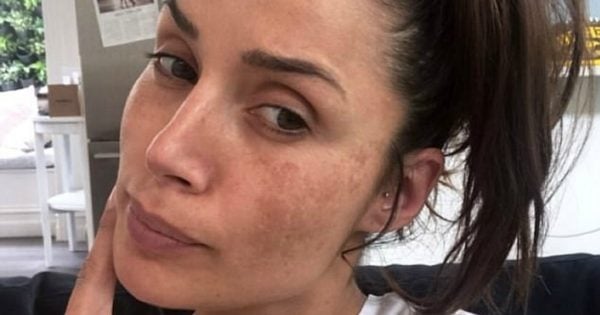 "Damn melasma!" she recently captioned a picture of the skin condition on her Instagram story.
However, the molecular scientist, blogger and The Bachelor winner joked that she may have found a silver lining.
"Ooh well, at least I use less bronzer now," she wrote.
Actress Jenna Dewan Tatum has also been open about sharing her own battle (yes, it really is a battle) with melasma that first popped up after the birth of her daughter Everly in 2013.
Dermal therapist James Vivian says that about 50 per cent of his female clients have melasma, a type of pigmentation.
"The condition is hormonally induced pigment which sits quite deeply in the skin in the dermal aspect of the skin rather than the epidermal aspect so it's not so available to treatment and it's very sensitive to things like light and heat," he explains.