There are many lies I regret telling in my life. Some are small, some are large. Some I got caught out on, whereas others worked a charm. But when I look back on them all, the one that I remember the most is the time that I fictionalised the life of an infant and told someone I had just given birth just so I could get out of a gym membership.
And look, before you say anything, I want you to know that I've resigned myself to the fact that if there is, in fact, a Heaven and Hell awaiting me in the afterlife, I'm definitely making my way to the latter, okay? Because yeah, I lied a human into existence. But just know this: getting out of a gym contract is possibly the hardest thing you'll ever do in your life.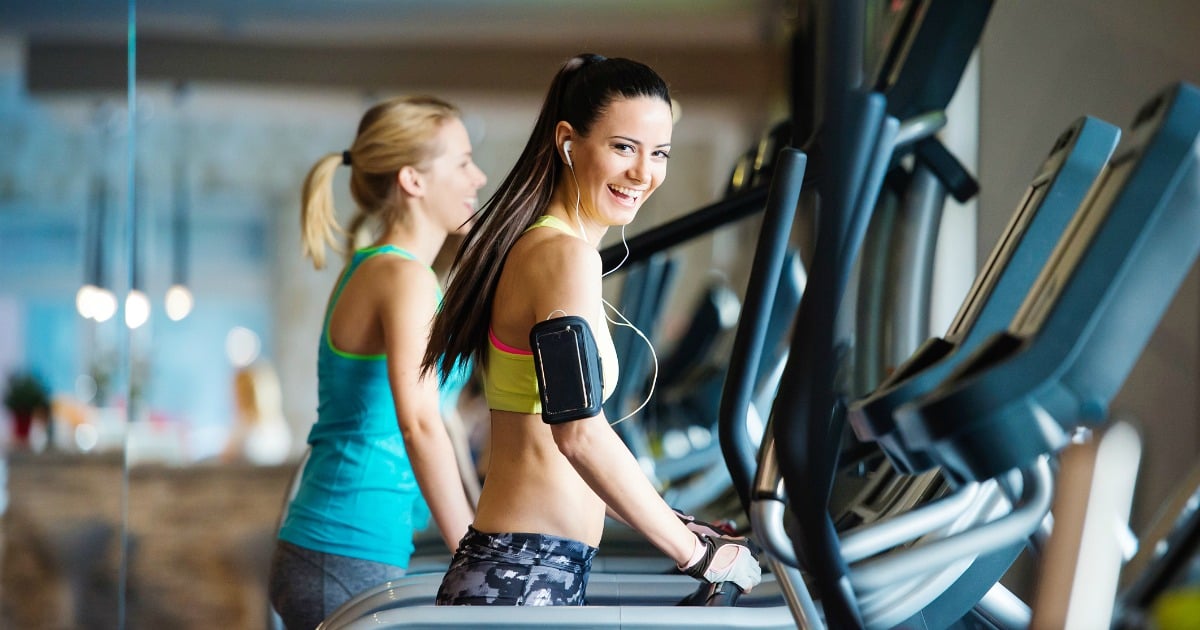 It's harder than campaigning for world peace, harder than saying no to McDonalds when you're drunk, and hell, I'd wager it's even harder than giving birth.
It all began when one afternoon I told some friends that after three years and minimal use, I was finally going to cancel my gym membership.
They warned me it would be hard to break away. That the ever-smiling, bouncing and upbeat beings who worked the desk were armed with strategies and tactics and confusing terminology to ensure that you and your money never left them.
But amongst the doom and gloom was one friend who said the secret to her recent cancellation was her baby.
"They were really understanding," she said calmly while we all looked at her and tried to scoop our jaws off the floor. "I didn't have to justify anything, they just let me go."
So with that, I made a call and informed an unknown stranger that I'd given birth to a child three weeks ago and would no longer have the time or inclination to visit the gym. That was it.