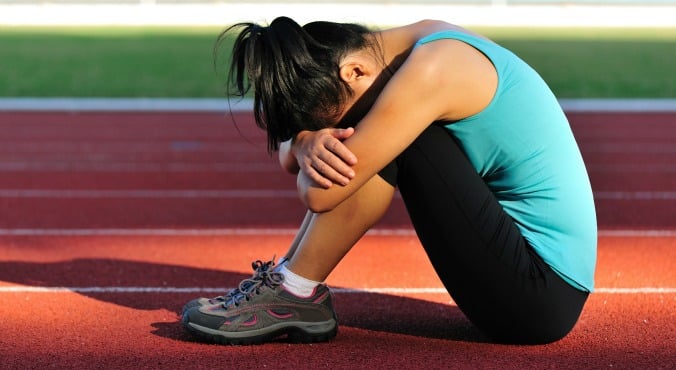 Image: iStock.
I've lost count of the number of times I've found myself stuck in a rut when it comes to exercise. From not doing anything to doing the same thing for too long and not seeing any results, it can quickly spiral into a vicious circle that leaves you frustrated and unmotivated.
But how do you know if you're in that position as opposed to just having an off day?
"As our mental strength is at its peak when we are focussed, determined and excited to train, your strength, motivation and results will be poor when your head is not in the game," says Anthony Richardson, founder AUSFIT outdoor group fitness and Ausfit Torsion bars.
"So if you're struggling to get to the gym, the excuses are endless, your nutrition is out of whack then you're going to feel weak, lack results and probably skip a few exercises just to get to the end of your daily workout. All of these examples are signs that something needs to change." (WATCH: Sam Woods shows an easy workout you can do at home. Post continues after video.)
1.Go back to basics.
Fortunately, there's a simple way to lift yourself out – remember why you want to workout in the first place.
"To combat your rut and hopefully its frequency, you must go back to the beginning: goals! What do you want out of training and more importantly what do you want to feel from training?" says Richardson.
Understanding what you want to get out of exercise can help you determine what exactly you should be doing to help get that motivation back. (Post continues after gallery.)