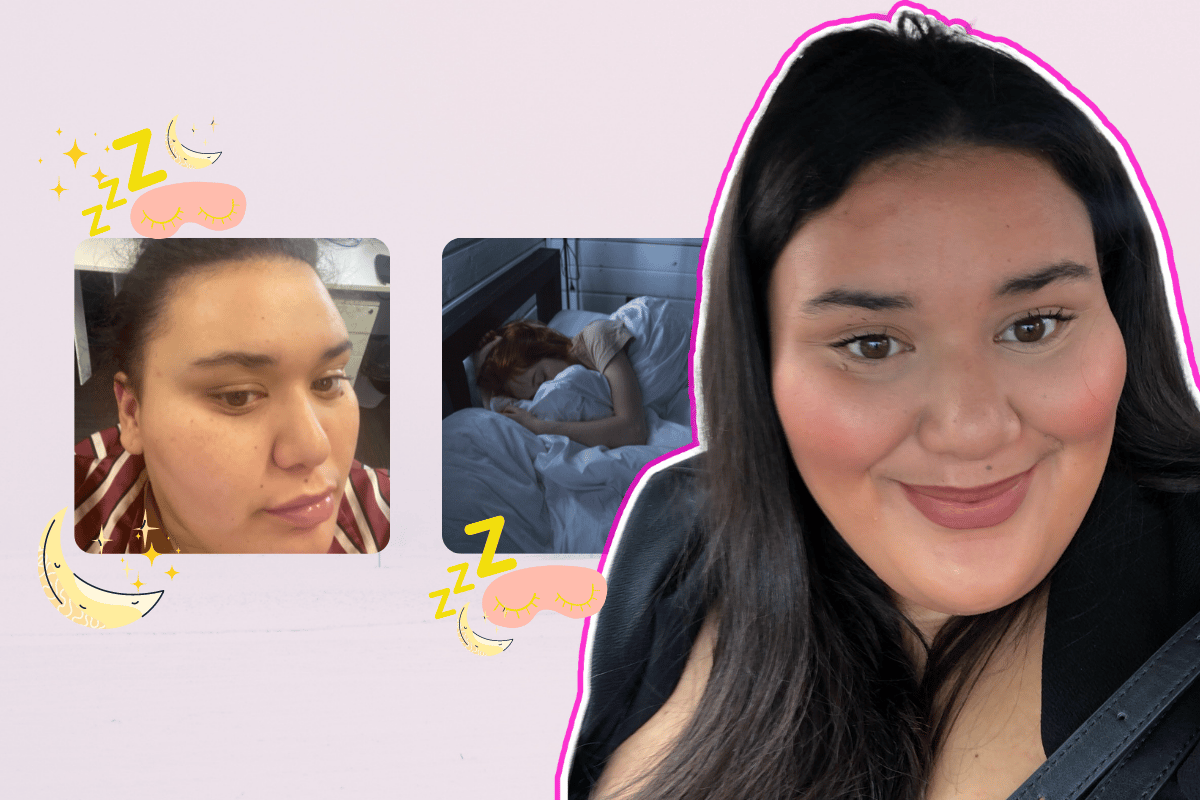 Ever known someone who answers your emails, texts you back and likes your Instagram posts at 3am? 
Well, I'm that person. 
Yes, the one you can't get hold of between 5am - 11am. The one who starts a chat at midnight as if though that's something normal people do. I was the infamous night owl who had absolutely no control over their sleeping pattern. Until 2022.
Watch how to sleep again in four simple steps (especially if you have children). Post continues after video. 
I was very sick of temperamental skin, of having purple under-eye bags and a foggy brain. 
But somehow I managed to bring my four-hour sleep schedule all the way up to eight - and my goodness. My world changed for the better. 
Progress is not linear and some days I will look terrible because I was gossiping with a friend at 2am or falling into a TikTok wormhole for three hours the night before. But overall, I'm getting more sleep than I ever have.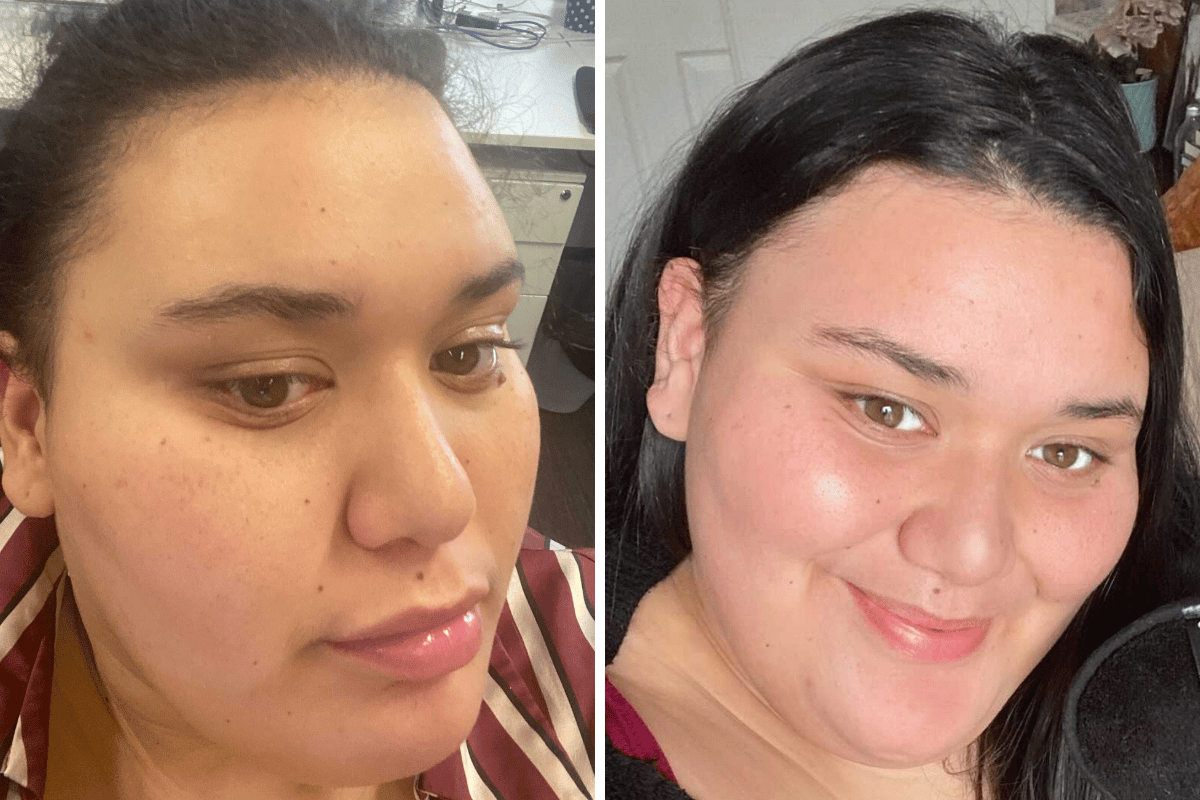 'My skin thanks me when I get good, consistent, quality sleep.' Image: Supplied.