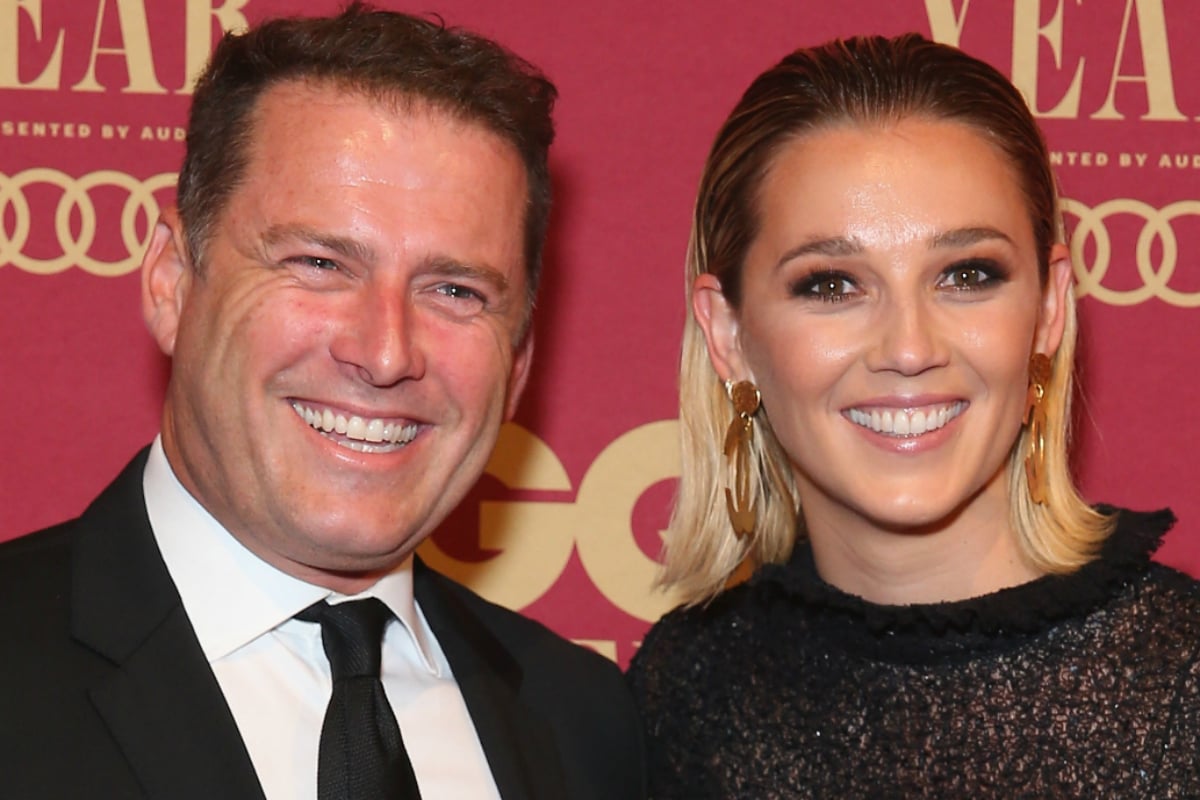 Karl Stefanovic and Jasmine Yarbrough are busy preparing for what we're sure will be a beautifully lavish wedding at a five-star resort in Mexico this weekend. There, in front of family and friends, they'll say "I do" and become husband and wife.
Except, legally they (most likely) already are.
According to a source who spoke to the Daily Mail, the couple has signed a marriage license in front of a Justice of the Peace, making them legally wed. And the reason why is well, not very romantic.
While it might seem like an odd thing to do when you're reportedly planning such a fancy-schmancy shindig overseas, getting actually married ahead of time in Australia is the most convenient way you can legally do it.
Things people never say at weddings…
You see, when a couple chooses to hold their wedding overseas, they can be considered married in the country they wed if they fill out all the appropriate forms and tick all the boxes for that marriage to be registered.
In that case, when the bride and groom come home to Australia, their marriage will be recognised, but it won't be registered here. The biggest difference of not registering back home is that legally changing your last name (if that's what you choose to do) will just be a little bit more complicated. Still, no biggie.
BUT getting that marriage registered in the country you wed involves a lot of paperwork, and it can be harder to tick all those boxes in some countries more than others.
For instance, to get legally married in Italy, you need to obtain a sworn declaration of your single status from the Italian Embassy or Consulate, or a Certificate of No Impendent to Marriage. And once you get there, will need to make a different sworn declaration at least four working days before your wedding for about $100 in order for the marriage to be valid.
(Otherwise, as far as the Births, Deaths & Marriages Registry of their Australian state is concerned, they are just two people who had a big party.)