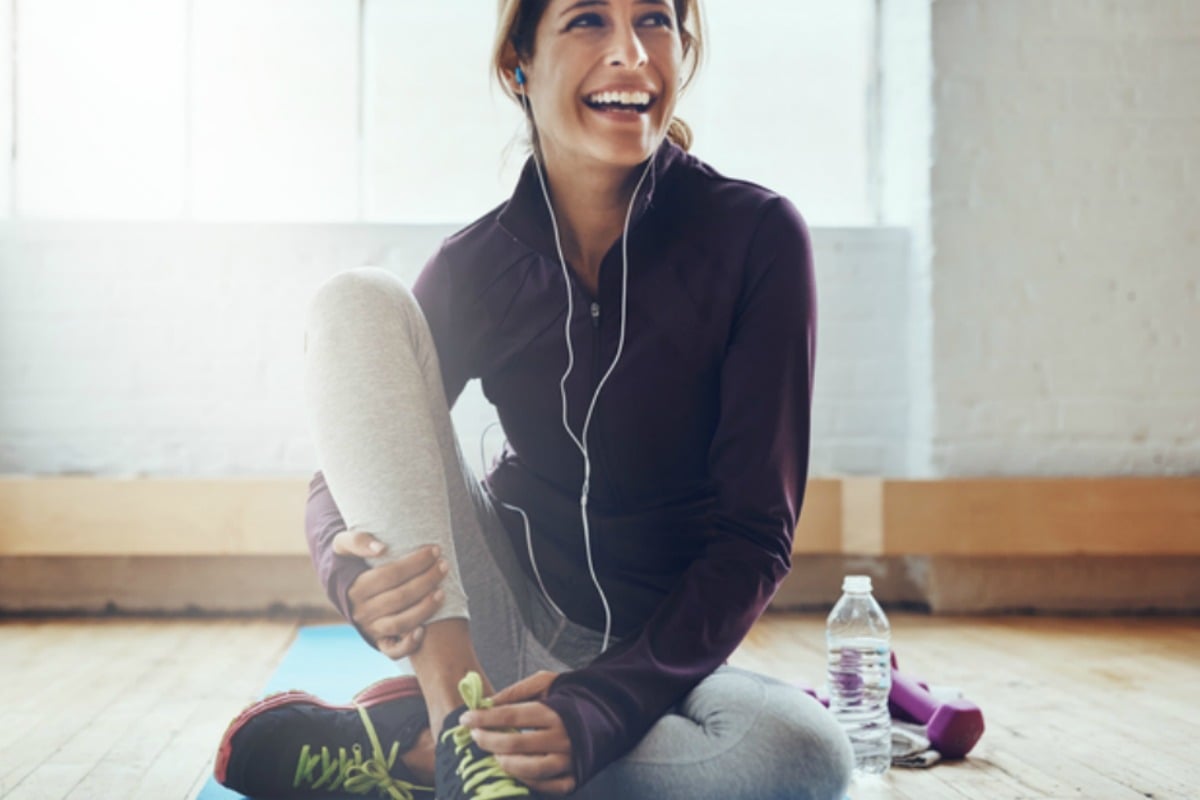 In what is possibly the cruellest name for a fitness trend – health professionals are recommending "fitness snacking".
No, it's not snacking while working out, which is what we definitely thought (and hoped) it would be.
But while snacking at the gym sounds like something we'd totally be on board with – this doesn't sound so bad either. I mean, as far as exercise goes.
British celebrity personal trainer Matt Roberts recently told The Telegraph that ongoing spurts of physical activity, or "fitness snacks" can help prevent heart disease and diabetes, and are a realistic means of incorporating physical exercise into your day, rather than attempting to commit to an hour long workout.
The manageable approach to exercise has a range of health benefits – and doesn't require waking up at the crack of dawn for a trip to the gym before work or forcing yourself to squeeze in a workout after work when all you really want to do is reunite with the couch.
Post continues after video…
So what constitutes a "fitness snack"? Well, anything, really. From a 15-minute walk in your lunch break, to walking the dog after work – any short burst of exercise can count as a "fitness snack", but in order to reap the full benefits, Matt says it's worthwhile to keep track using a points system.
He added that you should be aiming for a minimum of five points a day, which sounds like a lot – but it doesn't necessarily mean you have to do five different "snacks" of exercise each day.
Matt went on to explain that for each different exercise, and each level of intensity, a different amount of points can be applied.
Walking the dog for 30 minutes is three points, for example, while a 30-minute jog is six. Taking a 15-minute walk during your lunch break is one point, and a yoga class is three. So you could do a dog walk and a yoga class in one day – smashing your target without having to rearrange your day too much to incorporate it. Maths.
As your fitness level improves, the aim is to gradually increase your points.
Exercise Physiologist and Managing Director of TherapyCare, Andrew Zorzit, says "fitness snacking" is a great way to meet your physical requirement throughout the week, but added that "it's all about balance" and setting achievable goals.