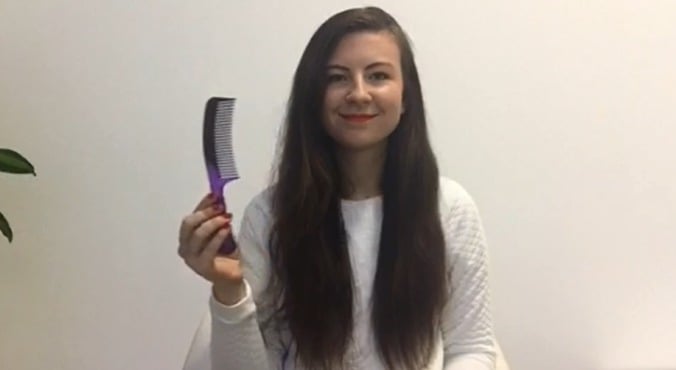 Image: Supplied.
This season there's a new hairstyle taking centre stage (if Kim Kardashian West, Cameron Diaz and Kate Middleton are anything to go by).
Yes, friends, they're all adopting the "middle part". Revolutionary, we know.
If you rarely part your hair in the middle, there is a simple trick that can help you get it "exact".
According to New York City hairstylist Matt Fugate who spoke to Allure, you should use the tip of of your nose as a guide to find the most flattering part. (We show you how to do it here. Post continues after video.)
All you'll need is a wide tooth comb and your hand.
Step 1: Place your finger on the tip of your nose and trace up to your hair line. This will be your centre point to guide the part.
Step 2: Using your comb, work backwards along your nose guiding line, parting hair in a straight line all the way to the back.
Step 3: Comb hair to help secure the part in place.
Step 4: Style as desired. Voila. (Post continues after gallery.)