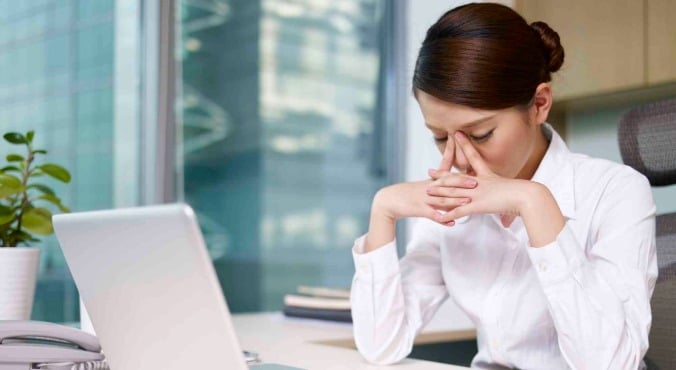 Image via Thinkstock
Having suffered from life-threatening bouts of depression for four years which led to alcoholism, drug abuse, medicine-induced psychosis, near-suicide attempts and multiple hospitalisations before my eventual recovery at the start of 2012, feeling overwhelmed is something I'm very familiar with. Part of my recovery involved learning how to reduce this sensation, and thanks to a lot of therapy and personal development study, it's now a burden I no longer carry.
So in no particular order, below is a list of 10 things I practise to help me feel less overwhelmed. They're relevant to everyone, regardless of whether you suffer from depression or not.
1. Accept that you will never be able to do everything
There are only 24 hours in a day, which for most of us, unfortunately, isn't enough time to do everything that we want to do. So work out what really matters to you, and focus your efforts on that. Yes, that does mean you will have less time for other things, but give yourself permission to be OK with that. For example, the most important things in my life are writing books, helping people through my charity work, and spending time with loved ones, so I prioritise those things – but that means I don't have a whole lot of time to work on my business. As a result, it doesn't make nearly as much money as it probably could. But I've grown to be OK with that – because I've accepted that I don't have time to do everything, and I understand that working more on my business would give me less time to write, do charity work or spend time with my loved ones – i.e. the things that really make me happy.
2. Give yourself permission to say "no"
If you say "yes" to everything, you're going to have so many things to do that you'll likely find yourself feeling overwhelmed very, very quickly. So once again, prioritise what really matters to you, and give yourself permission to say "no" to some things. It's not being rude – it's basic self-preservation. And when you protect yourself in this way, you'll find you have more energy to give to the things that really matter to you – and that's when you're the happiest version of yourself you can be.
---
Related links:
How recovering from depression saved my life. 
Three unexpected outcomes of postnatal depression
The 7 ridiculous questions that will lead to your life's purpose. 
---
3. Don't be afraid to ask for help
I mean this on a few different levels:
a) If you're feeling overwhelmed, outsource whatever you can, whether that be in your personal life (for example, by hiring a gardener or a cleaner), or your professional life (for example, by hiring a part-time assistant or even requesting a lower pressure role).
b) Don't be afraid to ask for help from your friends and family. You'd be there for them if they needed you, right? So odds are that they'd be there for you, too.
c) If you're feeling so overwhelmed that you feel you may be slipping into anxiety, depression or another mental illness, then have the courage to seek professional help. Start by seeing your local GP and take it from there.