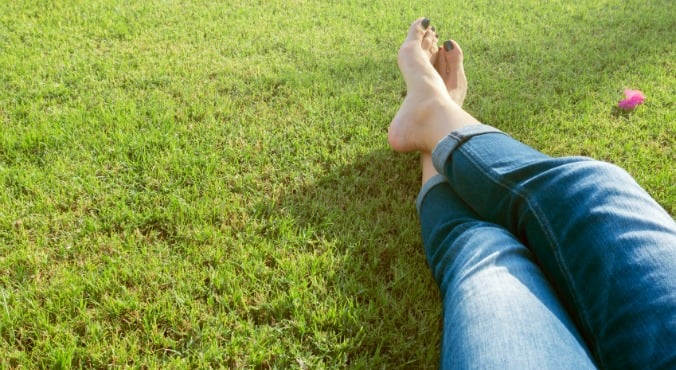 Image: iStock
Green juice, superfoods, aerial yoga — these days we hear a lot about all the ways we can energise our body. But what about our soul?
Best-selling author and spritual mentor Rebecca Campbell has seven tips for us to nourish our mind, body and soul.
1. Earthing
Spending time in direct contact with nature brings your soul back into harmony with the rest of the planet, because it brings you back into your body.
Whether it's at the beach or in your garden, take off your shoes and connect with the earth under your feet. Take a few deep belly breaths, close your eyes and ask Mother Earth to bring you back down to earth and start filling you up. (Post continues after gallery. Images via iStock.) 
How to stay in touch with nature.