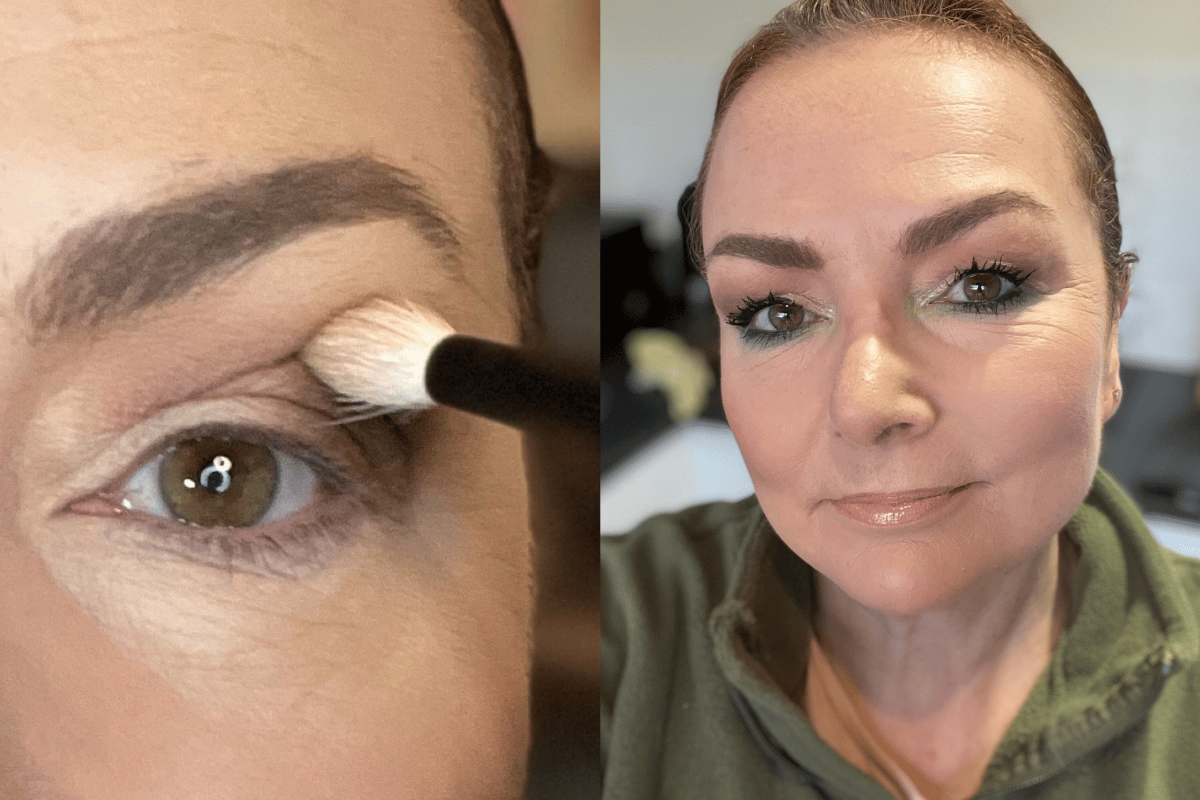 Usually, makeup advice and tips for ageing and hooded eyelids are given by and shown on people that... do not have hooded eyes. 
For those of us with truly hooded eyelids, the frustration we feel is great - because we know the look will not translate.
Sigh. 
Watch: Ask a Makeup Artist: How do I get rid of under-eye bags? Story continues below.
Genetics and age can all play a part in hooded eyelids and, given I have both and a love of eye makeup, I'm here to let you know about the tried and tested techniques I use.
Not only do these tricks help disguise the fact that my eyelids are sitting on my eyelashes some days, but they also help make the most of my eye looks. 
Because who doesn't love a jazzy eye?!
Before we get into it, to achieve the below look I used e.l.f Cosmetics Bite-Size Eyeshadow in I Love You A Latte, $6 and OXX Cosmetics 9 Shades Eye Shadow Palette in Emerald, $4.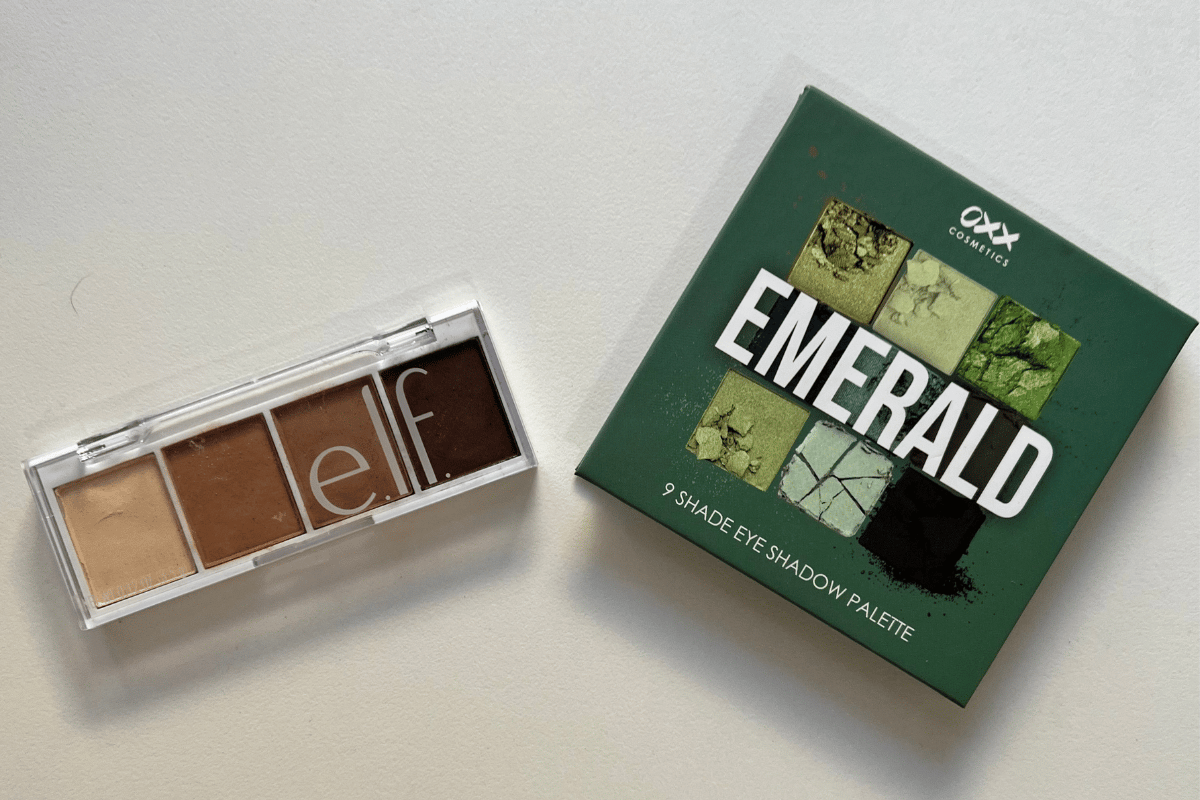 Image: Supplied