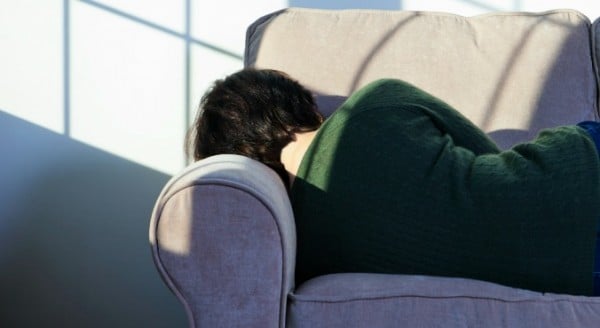 Content warning: this story deals with stillbirth and miscarriage and may be distressing to some readers.
I'm writing to tell you it gets better, because I know at this point you're clambering for hope. You're desperately trying to click that fast forward button on life, to get to the days when things seem a bit rosier. That remote control button doesn't exist, as you know. You have many more obstacles to climb. But it does get better. 
Right now you're bleeding and you feel like it's never going to stop. Just a few weeks ago you were in hospital, delivering your tiny, silent baby. His heart was so malformed that he was considered incompatible with life. Your body finally birthed him, but you keep bleeding. It's a constant reminder of what you've been through and the baby you've lost. You're going to have to have some more surgery, but the bleeding will stop and you will heal, I promise. 
You will name your baby, you will scatter his ashes but you won't forget him. Every day you will think of your little boy who never drew breath and for a while you will cry whenever you hear his name. But the passing of time is a funny thing. Soon his memory will bring a sad smile instead of tears as you imagine his milestones and the person he might have been.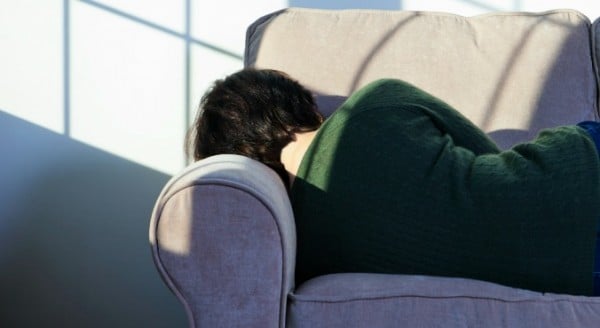 You'll be convinced you're the unluckiest person in the world. Image: iStock
Sadly, you will lose another beautiful baby only months later. This time it will be earlier in pregnancy, a more common miscarriage although those of us who have been through this know it feels far from common.  You will be convinced you're the unluckiest person in the world. Why should you go through such heartbreak twice in six months? It's just not fair. However, this loss won't break you. It will make you angry, determined and even more willing to fight for happiness.
This week as part of Never Forgotten: Mamamia's Pregnancy Loss Awareness Week we're remembering the babies we've lost. Post continues below.