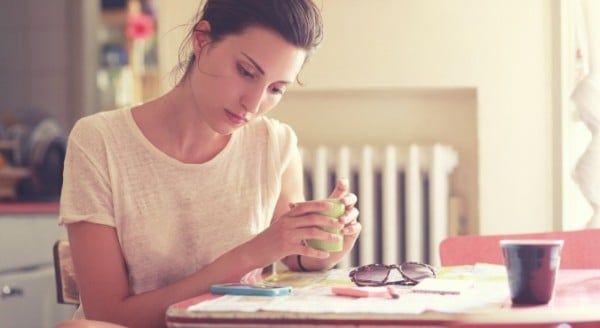 Image via MGM
We used to be inseparable. Through high school, university, and most of our early adult life, my best friend and I were rarely seen without each other.
It was one of those fall hard, fall fast friendships. We instantly bonded over being the new girls at our school and spent the next few years going through first boyfriends, first broken hearts, nights out and pre-exam all-nighters.
University came and despite doing different courses, our friendship remained strong, and I lost count of the number of times we told each other how grateful we were that we'd managed to maintain our connection as we watched other school friends fall out and lose contact.
RELATED: I'm a 36-year-old grown woman and I have no long-term friendships. There, I said it
I look back on those conversations now with sad irony.
Now, we don't talk at all. The only things I know about her are the tidbits I hear from mutual friends or the sporadic posts on Facebook. The hardest part is, I don't know how we got here.
There was no huge bust up, no argument, no single event that I can pinpoint as the cause of our friendship breakup. The reality is we just drifted, but I almost wish there had been a fall out, so at least I could understand and know where we stand.
If I had to identify a turning point, I'd say it was when she met her boyfriend (who's now her fiance). He wasn't my favourite person but he made her happy, so naturally I was happy. She was less available to do things spontaneously, but this is natural when you're in a relationship – and it was nothing we hadn't tackled and overcome before. (Post continues after gallery.)
Best on-screen friendships.
Then she had a big falling out with one of our mutual friends. That friend made it clear that she would no longer be inviting her to any catch-ups.
I texted her immediately, checking she was OK and arranging to catch up. After a few months, I was the only one still seeing her – the usual girly catch ups every fortnight or so.
RELATED: "The friendship fight that made me give up social media."
One night, our usually catch-up had to be postponed, "something had come up". I told her it wasn't a problem and we arranged to reschedule for a different day the following week.
I texted her the morning of our scheduled catch-up apologising to say I wouldn't be able to make it after all – I'd had a terrible cold all week and it was finally getting the better of me. Would she mind if we did a different day instead?
Hours later, all I got back was the most dreaded text response: "OK". Surprised at her unusually passive-aggressive response, I chose not to reply.