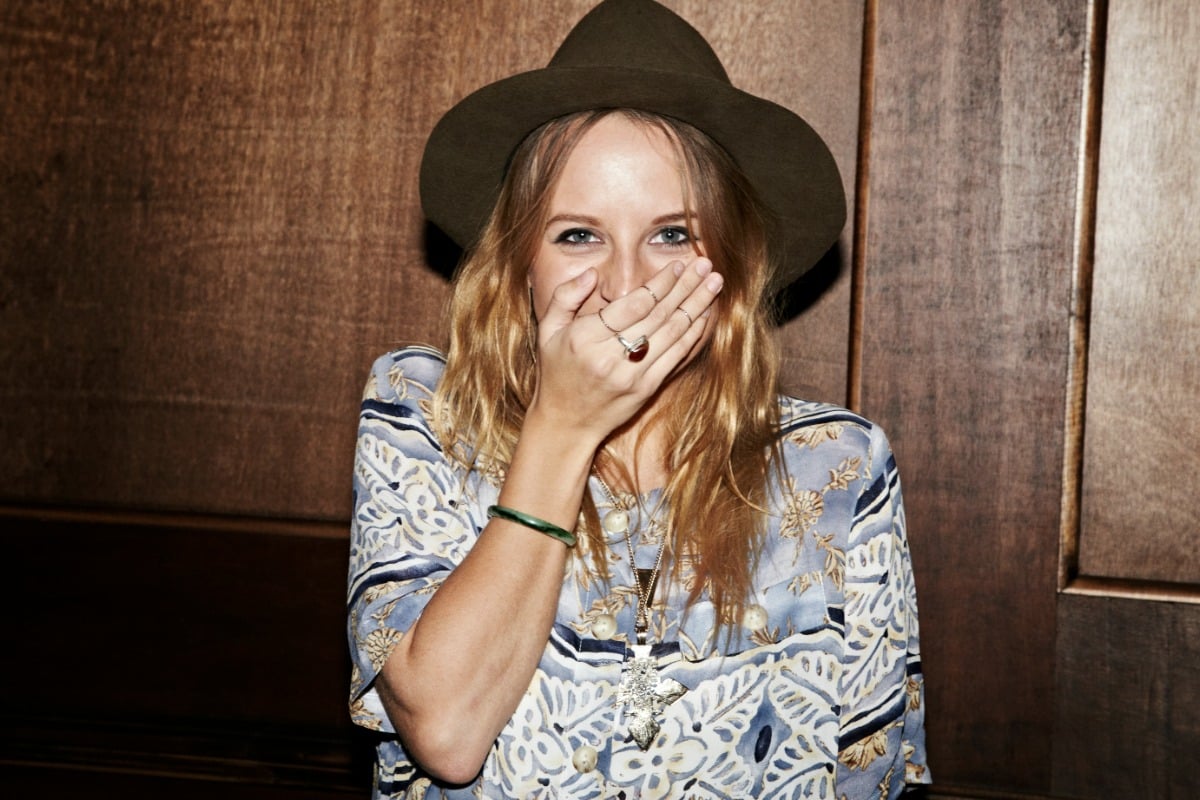 I spent so long as a serial monogamist, I never really learnt to get in touch with my wanton random sex goddess self.
I'm a massive empath and find it really hard to act with a "me first" philosophy.
None of this is to say I don't love sex. I do, I'm very in touch with my own body and I have no trouble asking for what I want between the sheets. But that's usually in a relationship, or with an FWB whom I already know and trust. Acting like a 'f*ckgirl' is a pretty foreign concept for me.
So of course, the next logical step was for me to put myself to the test and see if I could be a f*ckgirl for a week to discover what would unfold, because, journalism.
Great idea, Liz, absolutely NOTHING can go wrong with this plan…
Getting down to business
First things first: Google "What's a f*ckgirl?"
I found much more about f*ckboys than f*ckgirls.  In short, a 'f*ckboy' is a man who sleeps with women without any intention of having a relationship with them. or even walking them to the door post-coitus. He's a womaniser, with little to no empathy, and most likely the epitome of a man child.
Well, that wasn't very encouraging. Maybe girls would be different?
According to my research, to be a f*ckgirl, I needed to put my emotions on hold for the week and focus exclusively on sex, and getting what I wanted, when I wanted it. The fact I blushed merely thinking about this did not bode well for my week ahead.
Most articles seemed to agree on a few things: f*ckgirls like sex… a lot; they love attention and will sometimes lead people on for the ego boost; they have a bunch of men on call for when they want their needs met; and they don't do cuddles or feelings.
Since I didn't have a bunch of men on call, this was going to require some groundwork.
I matched with a bunch of guys on Tinder, and shut my heart down for the week. F*ckgirl Liz gave no sh*ts if his interests matched hers. She was going to breadcrumb the crap out of these guys until she needed something, then pounce.
I swiped with abandon, and sent the same messages to all my matches, carefully teasing but offering up little information about myself. But as much as I was meant to be all about sex, I couldn't bring myself to sext right off the bat. I get d*ck pics all the time, and guys have zero trouble telling me all about how big their penises are (*sigh…*), but I just couldn't go there. I settled for mysterious and alluring instead, throwing out 'You'll just have to wait and see' and 'Wouldn't you like to know ;)'.
I realised there were a lot of winky faces involved in acting like a f*ckgirl. I also realised I LOVE the attention. Feeling this desired felt really good, as did putting myself first. I began to completely get the allure of this world.