I fold the laundry at night, in front of the television. If I'm feeling brave, I watch the late-night news but sometimes Law & Order SVU re-runs are more fun.
After the last soccer uniform is put away, I should go to bed, but instead, I frantically scroll through YouTube, searching for the latest Seth Meyers segment to make me laugh at the things on the news that are starting to terrify me.
There is a growing ball of anxiety located in my chest. It's there at night and often in the morning. It's not about terrorism. It's about the widening divide between power and the powerless.
Years ago, when I was a lawyer, I woke up almost every morning, feeling excited that my friends would do something useful today and I might be able to help them a little.
I knew the world was cruel. I saw my clients challenge these cruelties: domestic violence, ethnic violence, sexual violence, torture, wrongful detention, child trafficking and profound poverty. To name a few. These clients were and still are so brave. Some days were successful, many were not.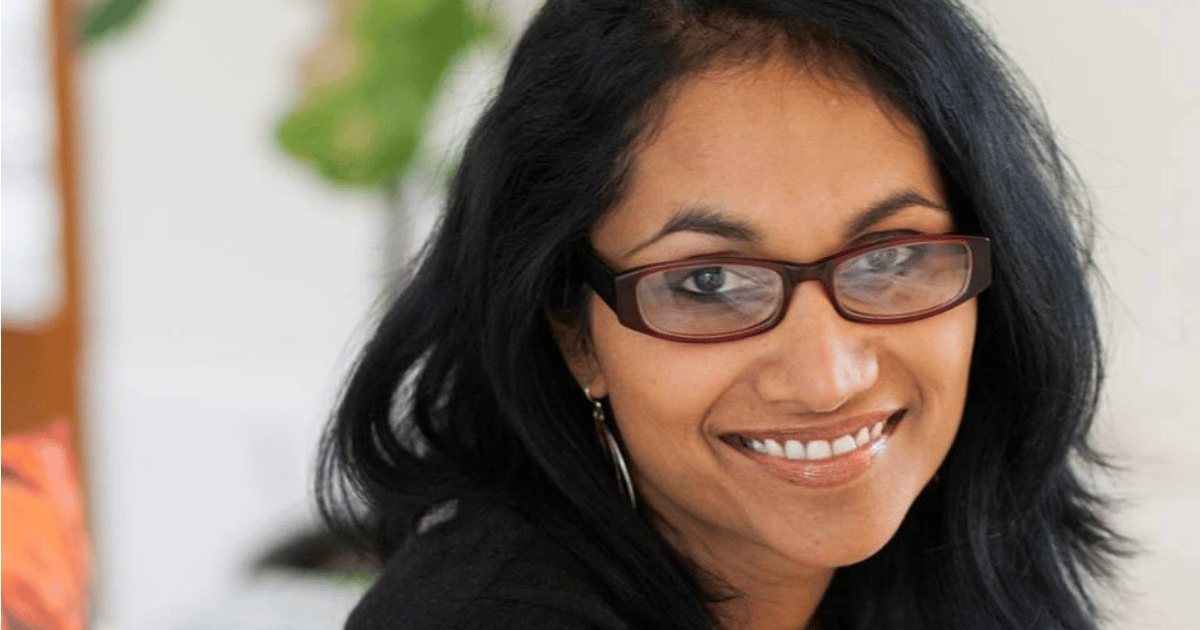 But every night, I went to bed feeling that there was still another day ahead, another opportunity to try.
When I was pregnant with my first child, I realised that my hopefulness was now laced with desperation. Whereas before, I had wanted to make the world a little better, from the moment I knew I was bringing a child into the world, I became desperate for it to be better.
A desperation born of fear. I realised I was giving children – my children – to a world that was cruel and chaotic.
LISTEN: Tell Me It's Going To Be Ok is the podcast for anyone who, like Shankari feels like they're not sure how to get through this (post continues after audio...)
I spent another decade in the law and I'm grateful for it. I like the law. I admire its aspirations, even if its execution is often imperfect. The law seeks justice and order. I like justice and order. Injustice makes me angry, chaos makes me frightened. Good laws counter absolute power. Good laws and the brave people who try to enforce them.
When the former Secretary of State, John Kerry held his granddaughter whilst he signed the Paris Agreement, I cried. When Donald Trump reneged on it, I cried again. I was so angry, not just about the agreement or climate change.
But angry because of the explicit arrogance of power, its abject disregard for the needs of others, now and in the future. That night and for the nights after it, I've been going to bed more angry, anxious and Seth Meyers-addicted than ever.
I stopped working as a lawyer awhile back, when I had my fourth carbon emitter. And life has been chaos ever since. As I said, I don't much like chaos. I cope with domestic chaos by therapeutically rearranging my bookshelves from time to time.
I cope with the chaos outside me, around me, and on my television, by writing about it. I imagine worlds where my central characters can do all the things I can't. They too live in chaotic times, but I use words, paragraphs and pages, to help them create order. They seek justice.
I give them words to write – or rewrite – the terrible wrongs happening around us. Sometimes they're successful, sometimes they're still trying.
Writing about them helps me. It's what I do after I've watched the news and run out of Seth Meyers clips to numb the fear. And every night, if I've had a good day of writing, I go to bed feeling that there is still another day ahead, another opportunity to try.
How do you counter your post-news, post-Trump dread? Seth Meyers, comfort chocolate or something else?
Shankari Chandran is a columnist for Mamamia and mother of four. Her Australian fiction debut, The Barrier, is out now, you can buy it here. War, disease, bio-technology and religion intertwine in this gripping near-future thriller.  Follow her on Facebook, Twitter or on her website.