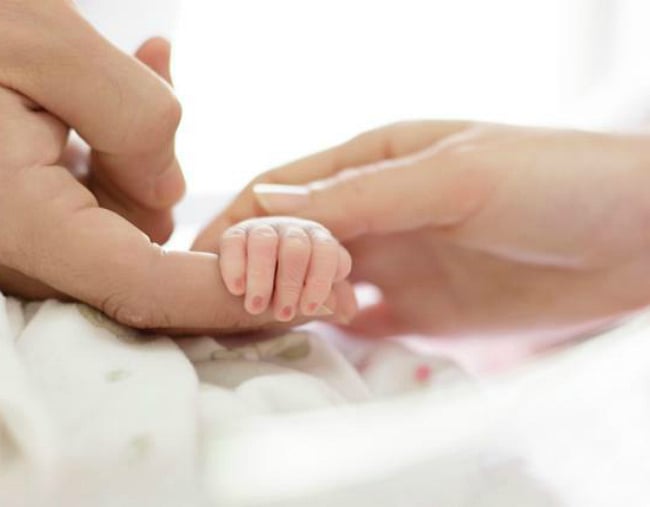 This time of year can seem heavy and confusing for mothers who have experienced the death of a baby. Bereavement for everyone is different, however Mother's Day and Bereaved Mother's Day are undoubtedly a time where you can feel the raw emotion of the loss of your child anew.
On this day my fellow beautiful bereaved mums, be gentle on yourself. If you feel a situation is triggering your emotions, be mindful of that; acknowledge the love, acknowledge the loss. Don't push the emotions aside, remember your love and grief are tangled together – you have to feel the grief to get to the love. Take time out to re-centre yourself, those emotions are your connection to your child.
A few practical suggestions for a bereaved mum:
Write a letter to your baby.
Write a letter to yourself at the time of your loss, expressing support and understanding for yourself as you go through the loss.
Take a canvas outside and paint a picture for them.
Lose yourself in an activity or hobby that brings you joy and peace of mind.
Take a walk, around a nature track, around your suburb or along the beach, and dedicate that time to reflecting on your child.
Visit their grave or special place, read them a letter, read them a book – speak to them like they are listening.
Light a candle to represent you child's love and presence at this time, and when you light it feel closer to them and their memory.
Purchase a gift that would be for a child of similar age to yours and donate it to a charity. This can be a good one for families with living children, as you can spend time discussing and reflecting as the children buy a small gift for their sibling and you know that it will be going to a worthwhile charity. It is also quite a joyous activity.
Want to hear to more?  Listen to Mamamia Out Loud in iTunes, Android or on Mamamia.
Be realistic with your expectations, it will be hard, especially if this your first Mother's Day without your baby. Take time to know what you need, if you have made plans but cannot face them that's OK, prioritise yourself and your comfort.
It can be so hard, but remember the joy that baby brought you, take some time to focus on the hope and love you shared. That bond never ceases. You are a parent and loving deeply is part of deal. Things in life are not always fair, or always good, you may not have your baby with you, but you have their memory and the love you shared. Try to do something that reminds of that bond, and of the love.